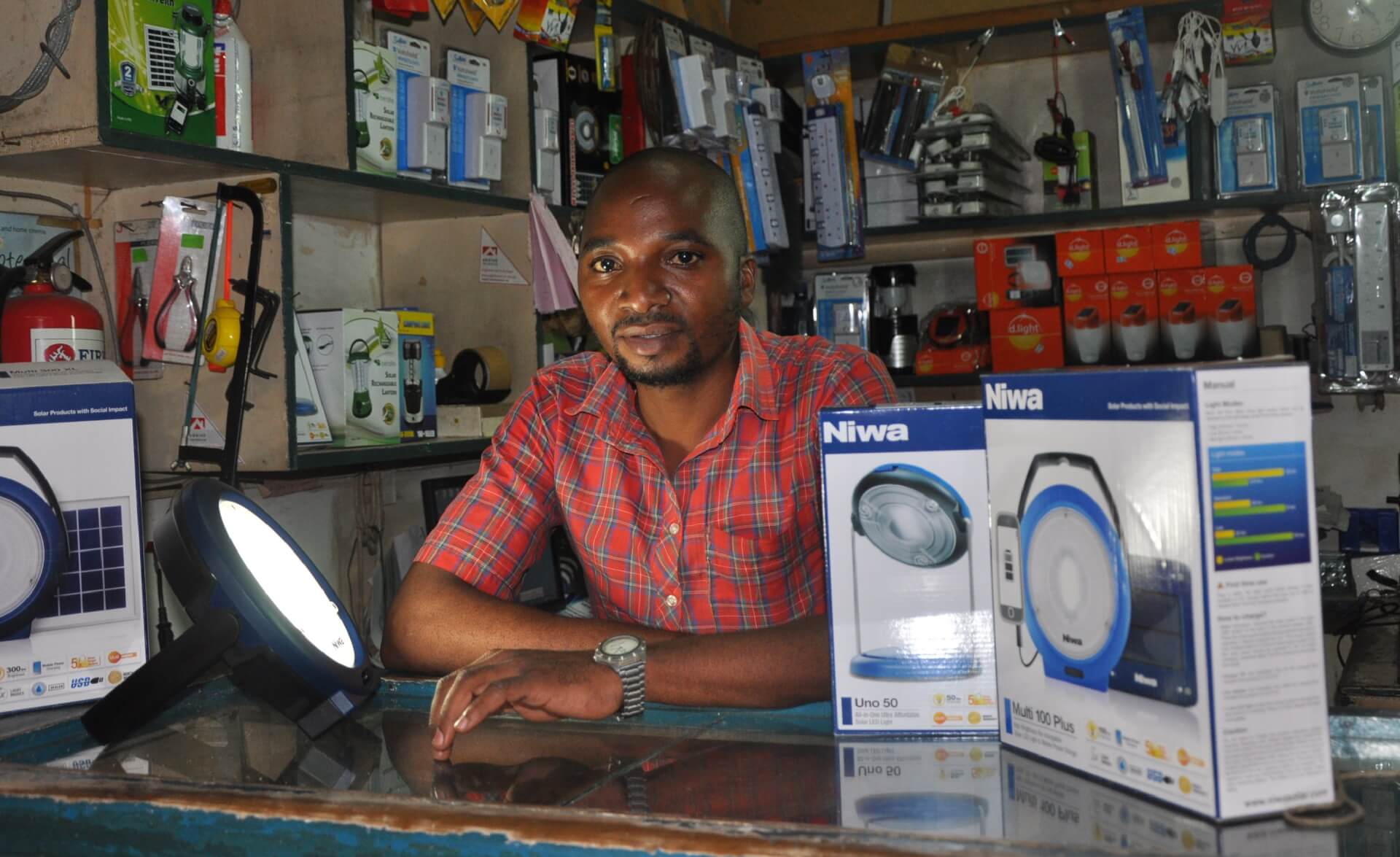 Sollatek Investing Case Study
How Energise Africa investors have helped Sollatek to provide quality solar solutions to homes, schools, clinics and farms across Kenya
Amount raised
£1.75 million
Sollatek - bringing solar energy access to rural Kenya
The Business
It's estimated over 29 million people in Kenya are currently living without access to electricity.  Sollatek Kenya has been operational in East Africa for over 30 years. Their experience and local knowledge mean they are well-positioned to help off-grid families in Kenya access clean, affordable and reliable solar energy. 
Over the last 8 years, Sollatek has sold over 847,000 solar lanterns and solar home systems (comprising of lighting, lanterns and charging points), providing approximately 4 million people access to solar energy and directly employs 48 people across Kenya. The company also supplies larger solar systems for schools and clinics, solar water pumps to help Kenyan farmers improve their crop production and solar fridge systems that provide cold storage solutions for farmers and fishermen.
Sollatek's reputation for high-quality products and services is a major contributing factor to their success and they have been named one of Kenya's Top 100 Mid-Size Company in East Africa by KPMG Kenya.
The customer 
Benrard Wathome is a smallholder farmer near Sagana in Kirinyaga County, Kenya. He had solar water pumps installed by Sollatek to improve the irrigation of his crops. Having a constant source of water has improved the farm's agricultural output and the system will have paid for itself within 2 - 3 years. 


Bernard says: "Now that I have a constant supply of water thanks to the system installed by Sollatek, I will be able to grow
 the horticulture crops I always wanted and will be able to reach the KPIs set for my farm."
The Impact
Since 2017, Sollatek has raised £1.75 million via Energise Africa over 27 investment bond offers, offering investors potential returns of 5%
The investment has enabled Sollatek to provide solar home kits to more than 4,300 families in rural Kenya, who were living without access to electricity.
It has also funded the installation of 50 solar systems for schools and clinics, 33 solar pumps for farms and 139 solar fridges for farmers and fishermen.
Switching these homes reliance on kerosene as a fuel source has resulted in an annual total greenhouse gas emissions offset of more than 19 tonnes.