Posted on 05/07/2017 14:43:53
---
Solar Energy - Changing Lives in Uganda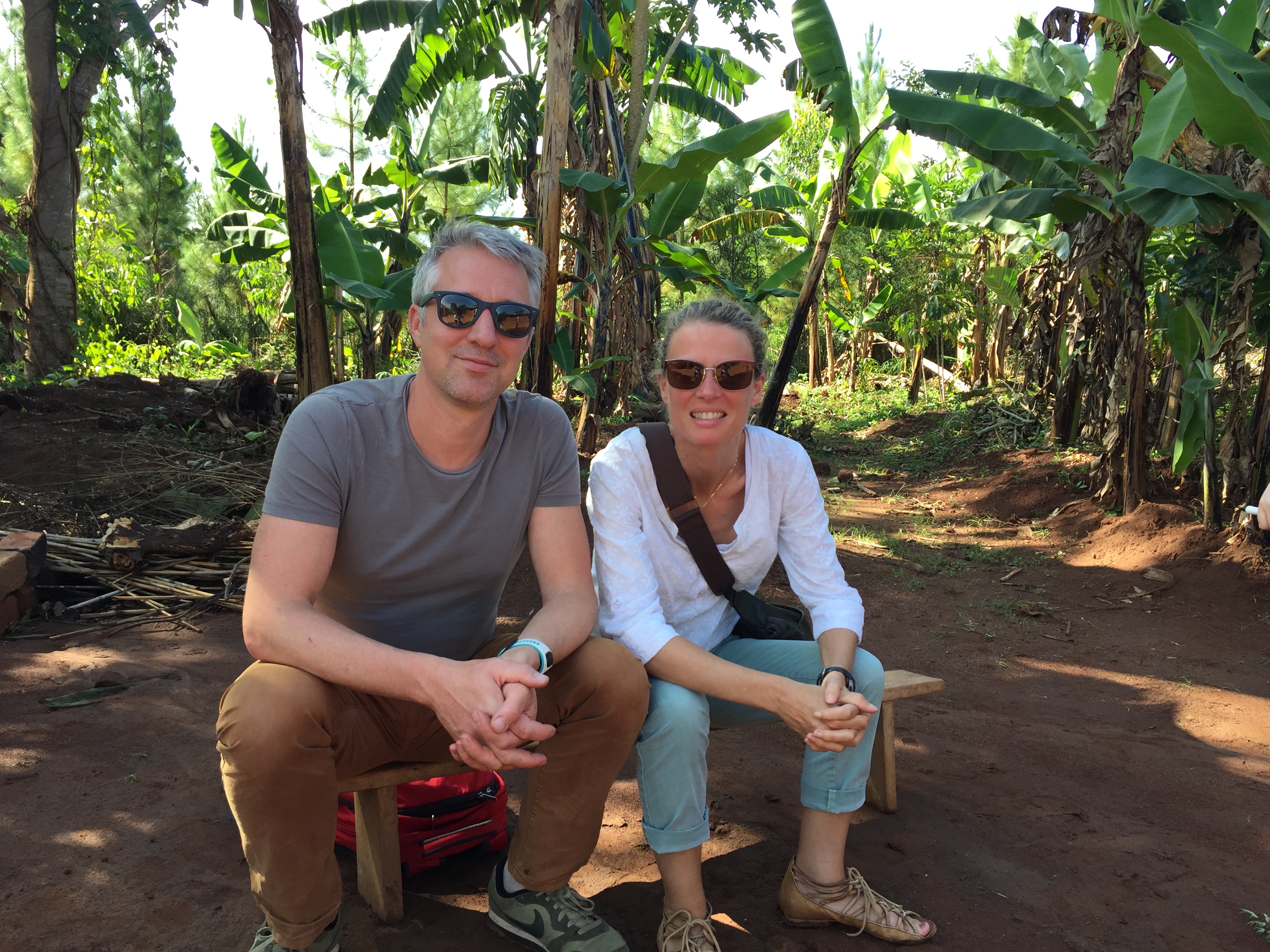 Lendahand Ethex Directors Lisa Ashford and Peter Heijen, Mpigi, Uganda
It's amazing how living in the UK, having access to electricity for lighting, the ability to charge your mobile phone, adequate power to listen to the radio or being able to get a cold drink from the fridge are just normal everyday things that you take for granted.
Well what happens when you live in a country where the percentage of rural families that have access to mains electricity is just 7%?
This is the situation facing millions of people in Uganda on a daily basis!
Given the huge changes that are affecting the energy sector and the development challenges that many developing and emerging countries face, electricity from the grid is often unreliable or unfeasible given the distribution of population across large rural areas.
With the technology costs for renewable energy reducing considerably over recent years and significant improvements being made from a quality and capacity perspective, then off grid solar is providing families with access to clean energy, as well as a host of other life changing opportunities.
During a recent trip to Uganda in June, the Lendahand Ethex team witnessed this first hand and outlined below are a number of great examples of the transformational impact that solar is having in and around Mpigi in Southern Uganda.
After flying into Entebbe, we took a long drive down through Kampala to some of the more rural areas and trading centres, based around Mpigi. Over the next few days we met a number of families, and visited schools, orphanages and businesses all whom were using solar and who had either replaced kerosene or had chosen to go off grid due to the problems with the unreliability of the grid.
Many of the people we spoke to had similar stories of how solar had brought great benefit from a health, social and economic perspective.
Meet Francis Lwanga: he told us stories of how he and his family had narrowly escaped a house fire whilst they were sleeping as one of their sons had knocked over the kerosene lamp whilst trying to read in the evening. Now he has solar lighting and feels healthier, safer and his grandchildren can study past sunset. Francis is so happy with his solar that he is planning to upgrade as soon as he can afford it. He had already upgraded once and adding further solar capacity and was keen to do so again once he was able to afford it.
John and his wife Consiliya have a smallholding that they manage. They recently had a small 50 watt solar home system with a battery installed that allowed them to use light in the house, have a security light outside to make them feel safe at night and a mobile phone charger. They managed the system extremely efficiently, always making sure they could have enough power to keep their phone charged. Not only is the phone essential for them to keep in touch with their family, but allows them to manage their finances through mobile "banking.' They can sell their crops at the best time to bring themselves more income. John also allows the local community to use his charger for a fee!
Solar is also allowing small entrepreneurs to run thriving businesses.
One evening we met Patience in the trading centre based around 120 km from Mpigi. She ran a small shop down a busy side street selling cold drinks and food. As the trading centre wasn't connected to the grid the only option of businesses to access power was to run off solar. In between serving customers and the team sampling the famous Ugandan Rolex (a sort of cheese and egg pancake sold by outdoor street vendors), Patience told us how the solar lighting and the refrigeration were essential to run her business – enabling her to stay open longer and attract significantly more customers as well as providing her with an income to support her young family.
One of the most striking things about Uganda was the number of children and the demand for education. The desire to study hard and succeed was very apparent across the classes we visited at Lumuza school. The children were still doing prep in the evening under the solar lights across the classrooms. Without the solar I'm not sure how they would have all have managed to work so hard.
One of my lasting impressions of Uganda, just from the few days that we visited, is that the country is developing so rapidly that there is no way that access to the grid could keep up.
Solar is a crucial and essential part of the energy mix and has incredible advantages to offer so many people. Making this energy affordable and providing good quality lights and solar home systems could have a lasting positive impact for millions of people.
We hope that you can be part of that by supporting some of Energise Africa's pioneering businesses – bringing clean energy and economic opportunities throughout Sub-Saharan Africa whilst also aiming to generate a financial return for investors.
Lisa Ashford, Director, Lendahand Ethex