25% Match Funded
Azuri Tech - 5% Bond
£300,000
Raised

109
Investors

0
Hour to run

£100

invested

Each £100 invested through Azuri will enable one Kenyan family to buy a four light solar home system in affordable instalments over 18 months

3,000

families

Your investment will help Azuri to provide clean energy to 3,000 families in Kenya
Since Azuri began in 2012, they have focused on Sub-Saharan Africa, and now have one of the widest reaches of any off-grid provider in the region. Azuri is addressing the problem of energy access that affects over 600 million people in Sub-Saharan Africa, a lack of access to the grid. Your investment will help Azuri to provide clean energy to a further 3,000 households impacting over 13,200 people in Kenya.
This project benefits from match funding from Virgin Unite. Virgin Unite has provided an up-front match of £75,000. We believe that this will help to kick start investment in this project.
About Azuri
Sold more than 100,000 systems since 2012
Providing approximately 500,000 people with access to solar energy
Azuri home solar systems are operating in 12 countries across Sub-Saharan Africa
Has 50 direct employees and operations in the UK, Kenya, Tanzania, Zambia, Nigeria, Ghana
Works with over 1,000 sales and field agents through local partners
Was founded in 2012 in Cambridge, UK
Generated revenue of £1.9 million in 2016
Key product information
Investment target: £300,000
Minimum investment: £50
Maximum investment: No maximum
Maturity: 24 months
Expected interest rate: 5% per annum
Interest payment frequency: 6 monthly
Notional repayment: 6 monthly
Financial instrument: Unsecured interest bearing bond
Security: Unsecured                                       
Key risks
This is a direct loan to a company (rather than lending to a financial institution) and therefore it is recommended that you are careful with the amount you invest. You must read the investment memorandum (provided below) where a full statement of risks is presented.                                       
What the project investment will enable
Every £100 invested will allow Azuri to make a solar home system available to a rural Kenyan family that would otherwise be out of their financial reach. Azuri's PayGo service model enables customers to pay back the cost of the system over time (typically 18 months) after which they fully own the system and can continue to use it for free.
The Quad system (a Lighting Africa quality assured product) includes a 10W solar panel, a rechargeable battery, 4 powerful LED lights, a rechargeable torch and radio, and a USB port to recharge a mobile phone.
Azuri aims to raise £300,000 of investment, enabling them to manufacture and distribute at least 3,000 Quad systems together with their local distribution partners. Furthermore, Azuri will also co-invest a further £100,000 alongside this investment to purchase an additional 1,000 Quad systems - making a combined total of at least 4,000 Quad systems which can be purchased and deployed.  
Azuri also aims to recycle capital repaid during the 24 month loan period to procure additional Quad systems to further maximise impact.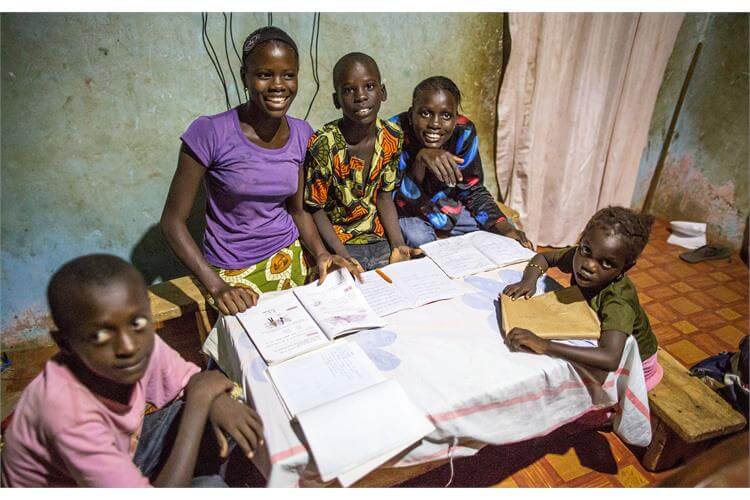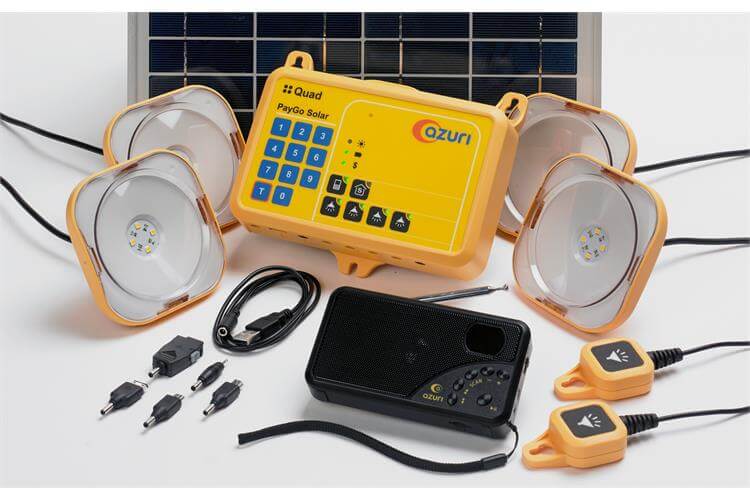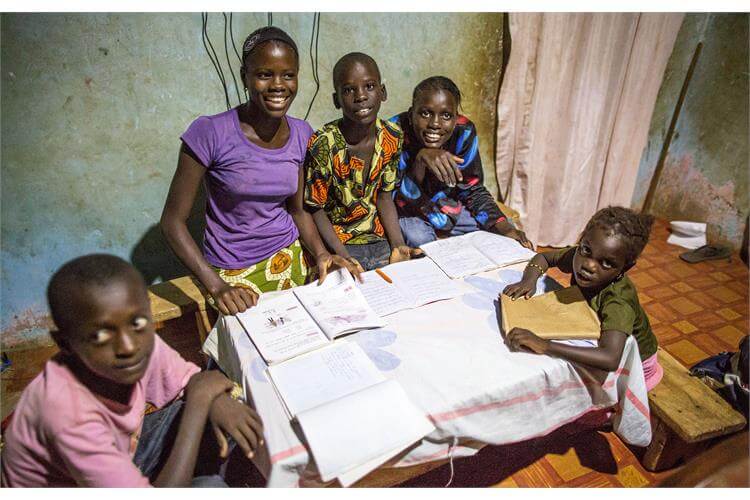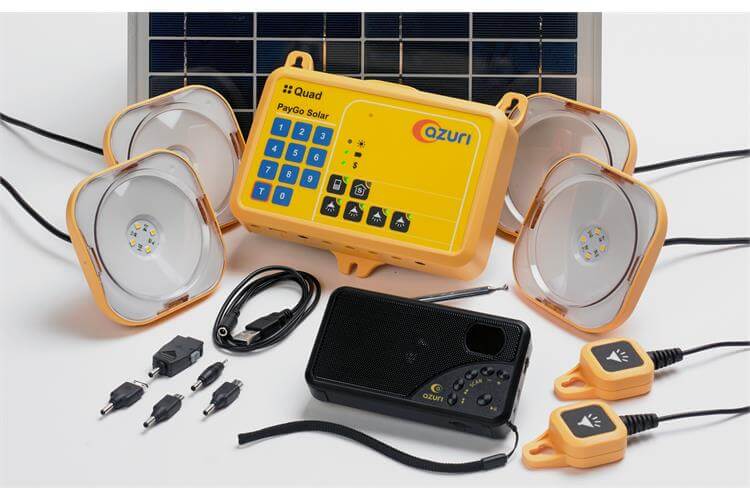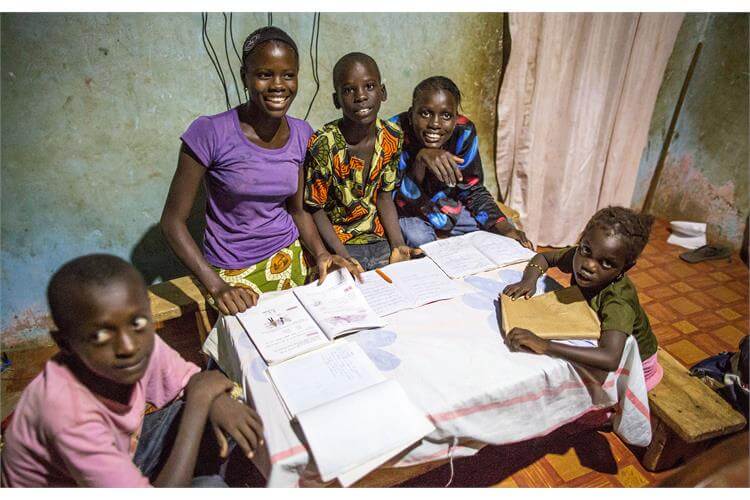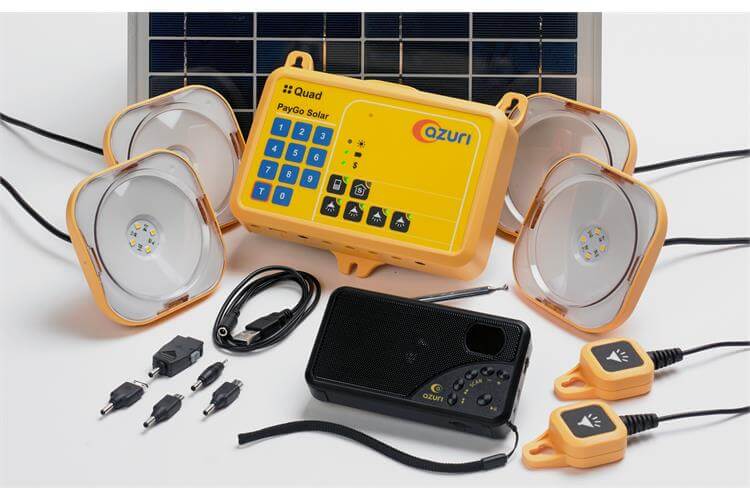 Azuri Tech
Azuri will deploy the funds across Kenya, where today, approximately 4 million households do not have access to mains electricity. Working with local distribution partners Azuri will continue to extend the scope of its operations across remote rural regions where access to mains grid electricity is limited, including the Rift Valley, Western and Nyanza provinces.                     
Social and environmental impact
Solar home systems, such as the Quad system, have been shown to have a significant impact on customers llives and the environment. To date, Azuri has sold more than 100,000 systems across Africa, impacting the lives of more than 500,000 people.

Social Impact
The installation of solar home systems to off grid families has significant impacts that can be divided into the following categories: lifestyle, flexibility, health and safety and economic. Over the years, Azuri's own customers have told us how their solar home systems have benefitted them:
96%
My air quality has improved
98%
My family's previous kerosene-related health issues have reduced
97%
My children can study more
37%
The money I save on kerosene, batteries, and candles I mainly use for my children's education
68%
I have more evening home visits from family and friends

Environmental impact
Using industry-recognised Global Off-Grid Lighting Association (GOGLA) impact metrics, Azuri has calculated the environmental impact of installing 3,000 Quad systems as follows:
13,200
Number of people who will enjoy clean energy access
$199USD
Average new household saving on energy-related expenditure over solar product lifetime
1.2tonnes
Annual total greenhouse gas emissions offset
Frequently Asked Questions