25% Match Funded
SolarNow Issue 3: Kenya - 5.25% Bond
£474,612
Raised

82
Investors

0
Hour to run

£300

invested

Each £300 invested through SolarNow will enable a Kenyan family to buy a solar home system in affordable instalments over 24 months.

333

families

Your investment will help SolarNow to provide clean energy to 333 families and 125 small-hold farmers in Kenya.
Since 2011, SolarNow has been transforming the lives of East Africans by providing rural families with access to quality, sustainable solar energy solutions at affordable prices. Having recently expanded their operations in Uganda and into Kenya, SolarNow now aims to expand its presence further across East Africa. Your investment will help to provide clean energy to a further 333 families and 125 small-hold farmers previously off the grid.
This project benefits from match funding from UK aid. UK aid has provided an up-front match of £37,500, meaning that for every £3 invested into this project by the crowd an additional £1 will be invested through match funding.
About SolarNow
Sold more than 37,000 solar home systems since 2011
Provided more than 100,000 people with access to solar energy
Helped to create more than 5,000 solar energy powered businesses
Achieved high levels of customer satisfaction with a Net Promoter Score of 83/100
Around 900 employees and 65 branches throughout Uganda and Kenya
Generated revenue of € 7.5 million in 2017
Key product information
Issuer: SolarNow BV
Issuing Country: Netherlands
Investment target: £150,000
Minimum investment: £50
Maximum investment: No maximum
Maturity: 24 months
Expected interest rate: 5.25% per annum
Withholding tax rate: 0%
Interest payment frequency: 6 monthly
Notional repayment: 6 monthly
Financial instrument: Unsecured interest bearing bond
Security: Unsecured
Key risks
This is a bond issued by a single company (rather than a savings product) and therefore it is recommended that you are careful with the amount you invest. You must read the investment memorandum (provided below) where a full statement of risks is presented.
What the project investment will enable
The funds from this raise will be split with £100,000 going towards purchasing solar home systems and the remaining £50,000 towards purchasing and supplying solar water pump systems to small-scale farmers.

Using the raise, SolarNow can purchase panels, batteries and installation materials for roughly 333 solar home systems. These systems are sold to households and come with a 150Wp (or smaller) Solar Panel, phone charger, 45Ah Battery and 3 3W Lightpacks with options available for a variety of additional appliances (radios, TVs, Irons, Hair clippers, Fridges etc). Micro-entrepreneurs can use these additional appliances to charge phones for a small fee, sell cold drinks, or run a barbershop. This leads to a higher income and less dependency on an otherwise purely agricultural income.

SolaNow also offer solar water pumps to small-scale farmers, allowing them to take advantage of solar power to expand their cultivation area and reduce their dependency on seasonal weather patterns. SolarNow provide a variety of different sized surface and submersible pumps all of which come from reliable suppliers (SunCulture and Futurepump). All systems are installed by SolarNow technicians and have 5 years of free service. To make this affordable, clients can get 2 years of credit to repay the system in monthly instalments.
SolarNow's Pay As You Go model enables customers to pay back the cost of the system over time (usually 24 months) after which they fully own the system and can then continue to use this for free. The solar home systems also come with a 5 year warranty and 5 years free servicing.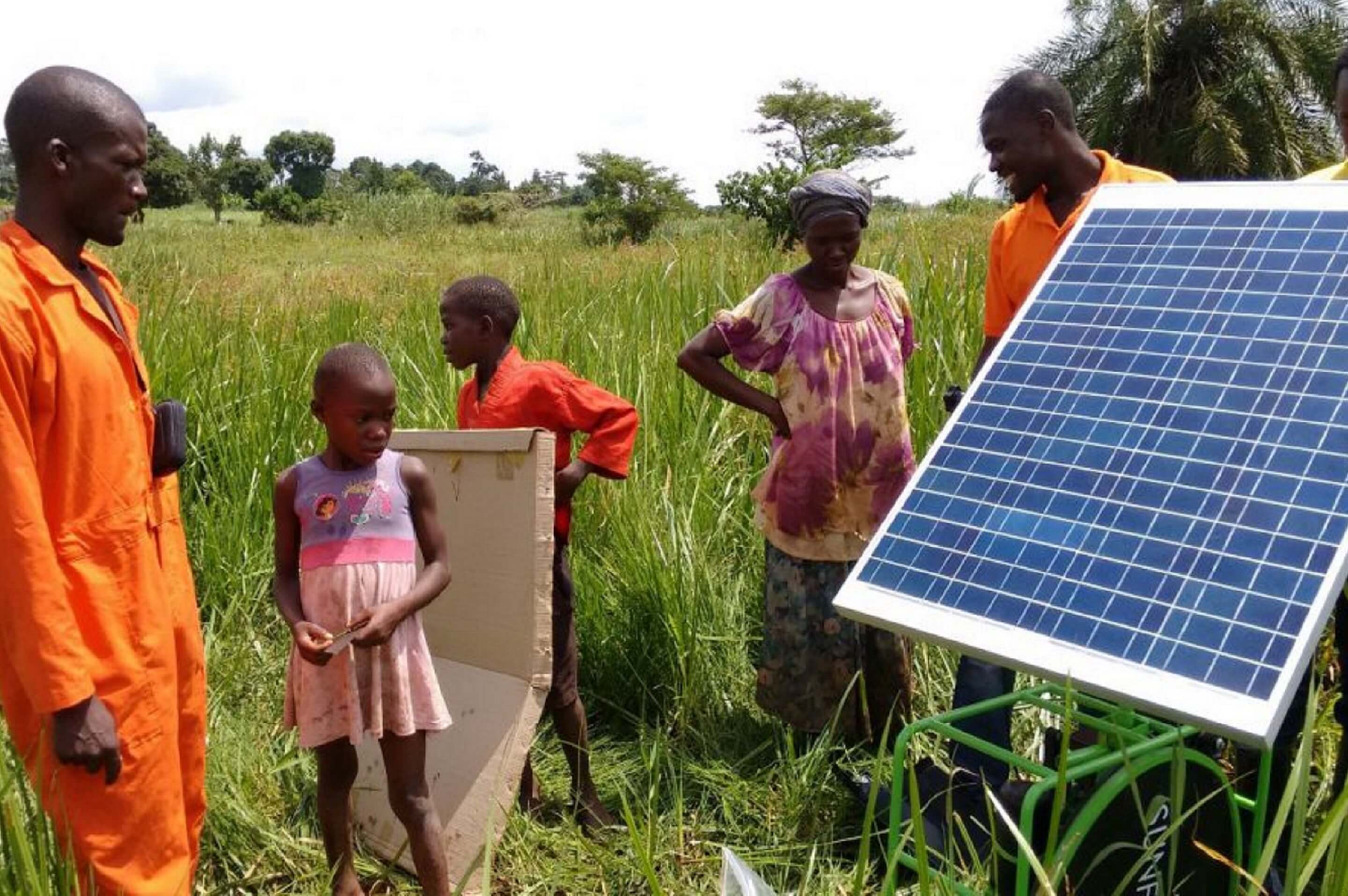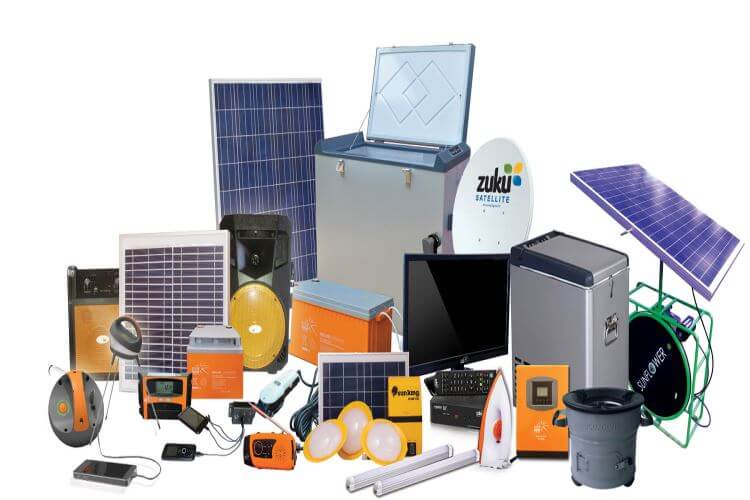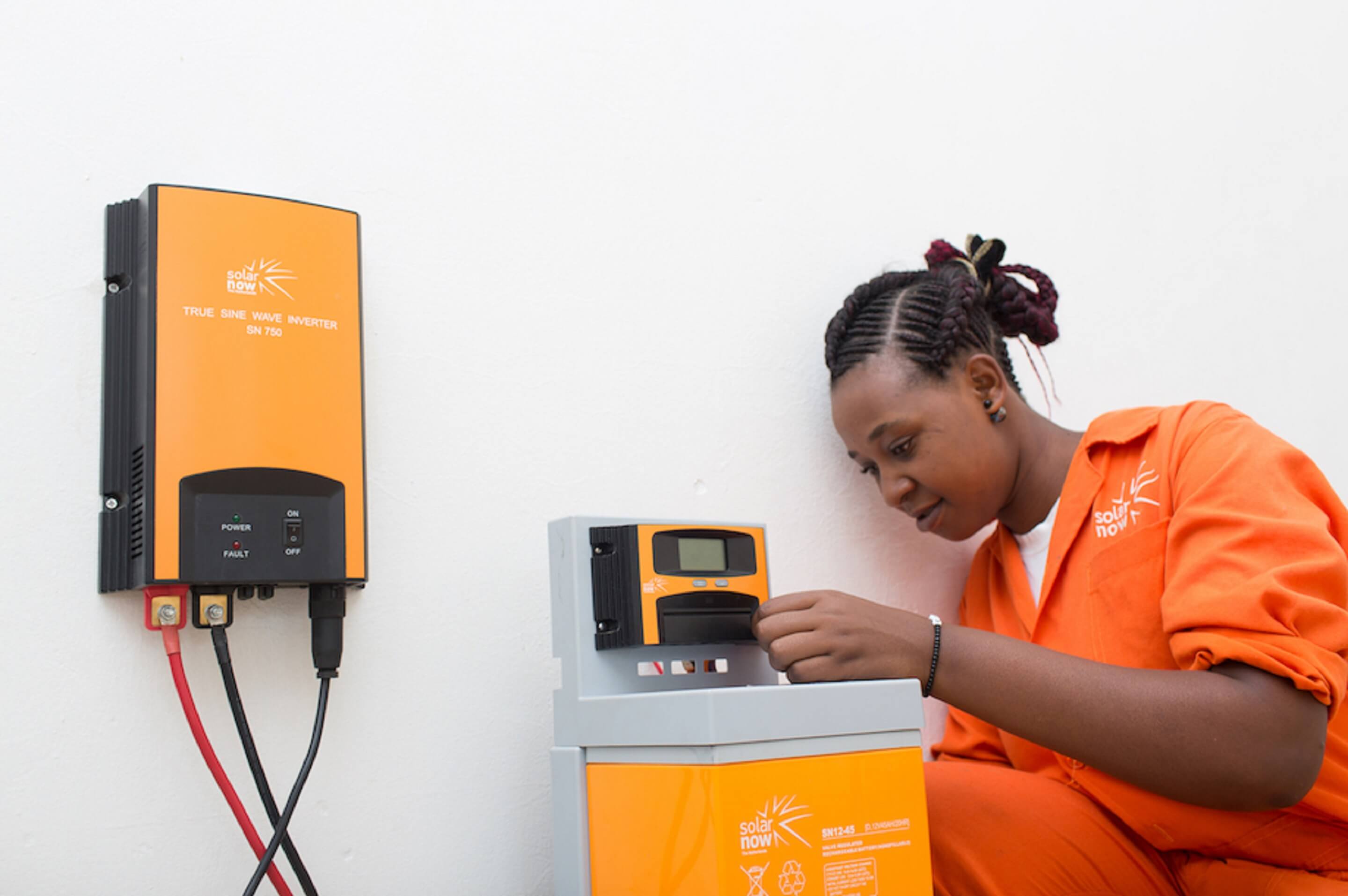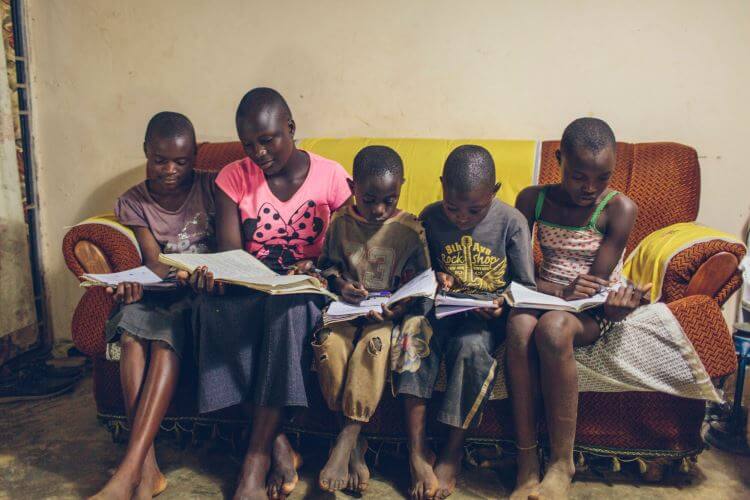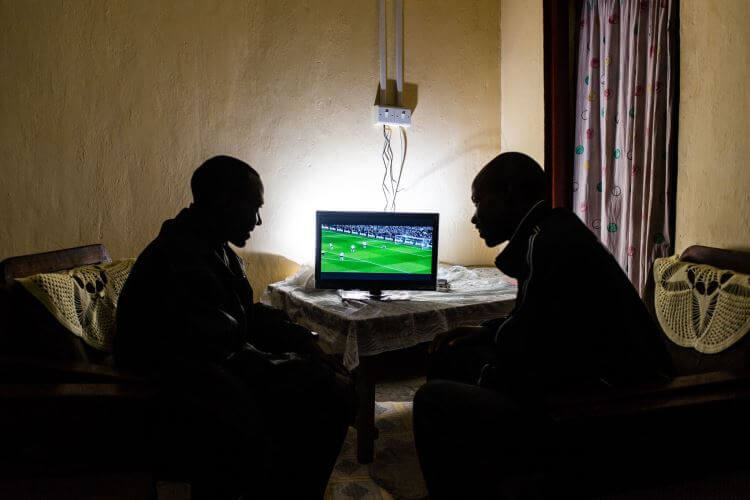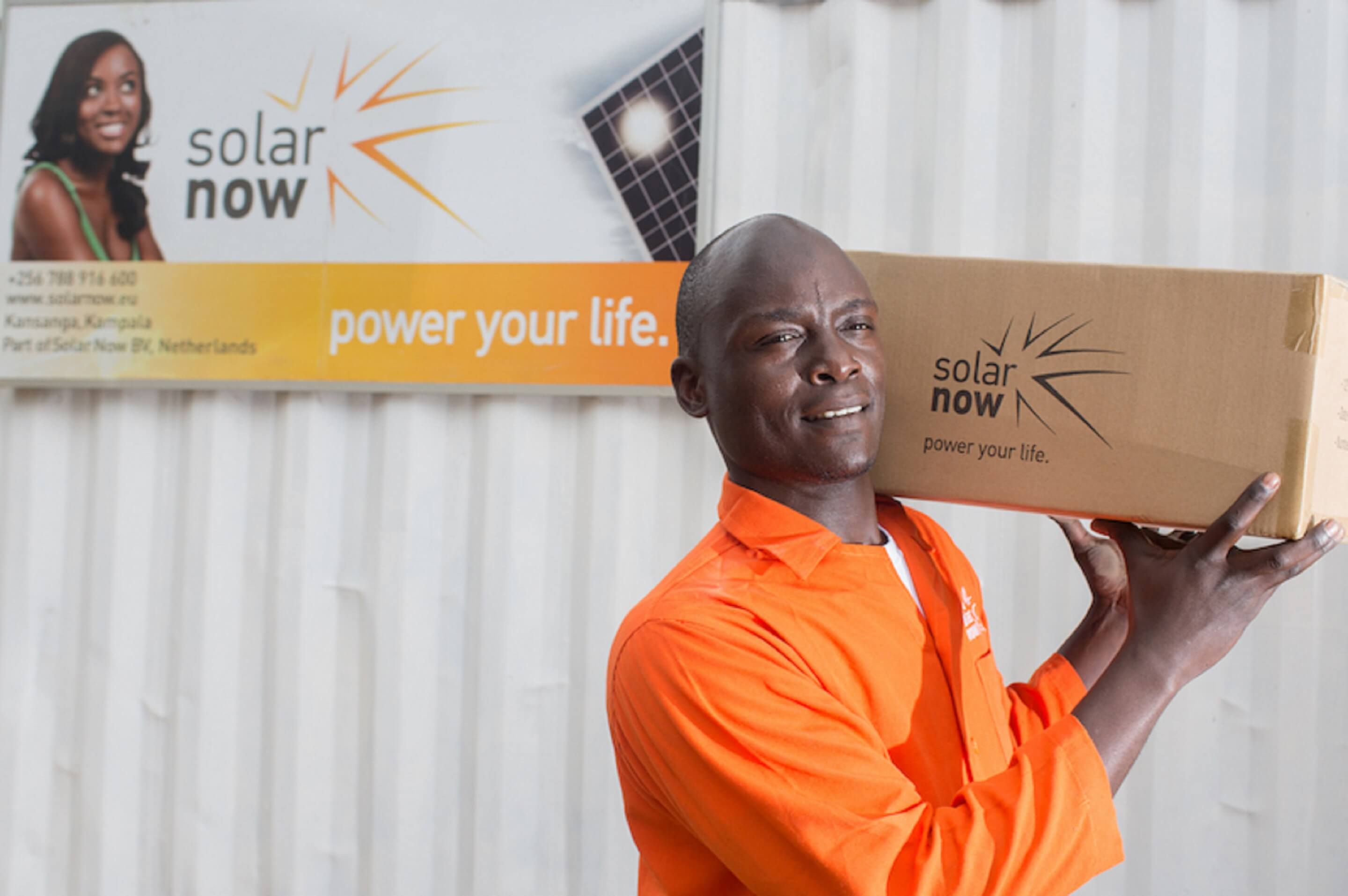 SolarNow
In Kenya nearly 50% of people in rural areas still do not have access to mains electricity. The map opposite shows the established network of branches which SolarNow have  in Uganda. The funds from the raise will be used to further expand their operations in Kenya.
SolarNow will be able to use the £150,000 of investment to purchase and transport a container of approximately 333 solar home systems and 125 solar water pumps in a box which will be used to provide life changing solar energy to families and small-hold farmers. 
Social and environmental impact
Solar home systems change lives. Not only do they reduce the energy expenses for off grid families; they also improve the access to information, as families can charge their mobile phones, watch television or even connect to the internet, which stimulates development, equality, education and promotes financial inclusion.

Social impact
A recent study commissioned by SolarNow found that;
97%
of customers felt that their quality of life had improved very much
81%
of customers rated SolarNow Pay As You Go solar home system as very good or good in terms of value for money
96%
of families felt safer
71%
of customers had increased the opening hours of their business on average by 2 hours

Environmental impact
SolarNow has calculated the environmental impact of installing 333 solar home systems as follows;
1,665
people will enjoy clean energy access
80%
of customers who used kerosene before have eliminated usage
1.2tonnes
of CO2e is being averted annually per household
Frequently Asked Questions