50% Match Funded
SolarWorks! Trading B.V. Issue 1: 6% Bond
£90,000
Raised

31
Investors

0
Hour to run

£90

invested

SolarWorks! offers households in Mozambique a range of Solar Home Systems (SHS) to meet their needs. With investment of £90 SolarWorks! Trading B.V. will be able to source and distribute a SHS, which a family can pay off over a 2-3 year period.

1,000

families

Your investment will help SolarWorks! to provide clean energy to 1,000 families in Mozambique
SolarWorks! Trading B.V. is a wholly owned subsidiary of SolarWorks! B.V., who has been operational across South Africa and Mozambique for the last 8 years and has an expert knowledge of the needs of local families in these markets. They have sold close to 3,000 units in Mozambique over the last 12 months and are looking to expand across more regions of Mozambique and deliver a further 10,000 units to off-grid families in the next 12 months.

This project benefits from a £45,000 first loss cover from UK aid. This means that for every £1 invested into this project by the crowd an additional £1 will be invested by UK aid. In the unlikely event that SolarWorks! Trading B.V. was unable to make all of its bond repayments, the crowd would be prioritised ahead of repayment to UK aid - providing an additional level of protection for the investor.
About SolarWorks! B.V.
Sold around 3,000 units in Mozambique over the past 12 months
Providing approximately 15,000 people with access to solar energy
Headquartered in The Netherlands, with regional offices in South Africa and Mozambique
Products sold through regional sales offices and are also due to be sold via Vodacom stores
SolarWorks! B.V. directly employs 80 staff across all locations
Products developed at an incubator of the Delft University of Technology
Key product information
Investment target: £90,000
Minimum investment: £50
Maximum investment: No maximum
Maturity: 36 months
Expected interest rate: 6% per annum
Interest payment frequency: 6 monthly
Notional repayment: 6 monthly
Financial instrument: Unsecured interest bearing bond
Security: Unsecured
Key risks
This is a bond issued by a single company (rather than a savings product) and therefore it is recommended that you are careful with the amount you invest.
You must read the investment memorandum (provided below) where a full statement of risks is presented.
What the project investment will enable
SolarWorks! has ambitious growth targets to provide off-grid Solar Home Systems (SHS) to 10,000 families in Mozambique by the end of 2018. SolarWorks! B.V. (the parent entity owning 100% of SolarWorks Trading B.V.) has attracted equity capital in the past year to scale its operations, but they come to Energise Africa in search of additional working capital to help turn these plans into a reality.
The funds raised in this round will be used to purchase up to 1,000 SHS kits of varying size for immediate deployment across the Beira region of Mozambique. The majority of these will be OmniVoltaic 40Wh DC systems, which consist of a solar panel, lithium battery, 3 lights, & 2 USB sockets (useful for charging mobile phones and other personal devices). A smaller number of SolarWorks!'s own larger 100Wh, 200Wh & 400Wh systems will also be shipped, which can cater to families with growing energy needs and are completely modular meaning that appliances such as TVs and fridges can also be run off the systems. The systems are all Lighting Global certified.
Every £90 invested into this campaign will allow SolarWorks! Trading B.V. to make one of the 40Wh OmniVoltaic systems available to a family living without grid electricity in Mozambique that would otherwise be out of their financial reach. The systems are made available on a PAYGO (pay-as-you-go) basis and families can choose whether to repay the system over a 24, 30 or 36 month period, after which they own the system outright and can continue to enjoy the benefits of the clean energy produced free of charge.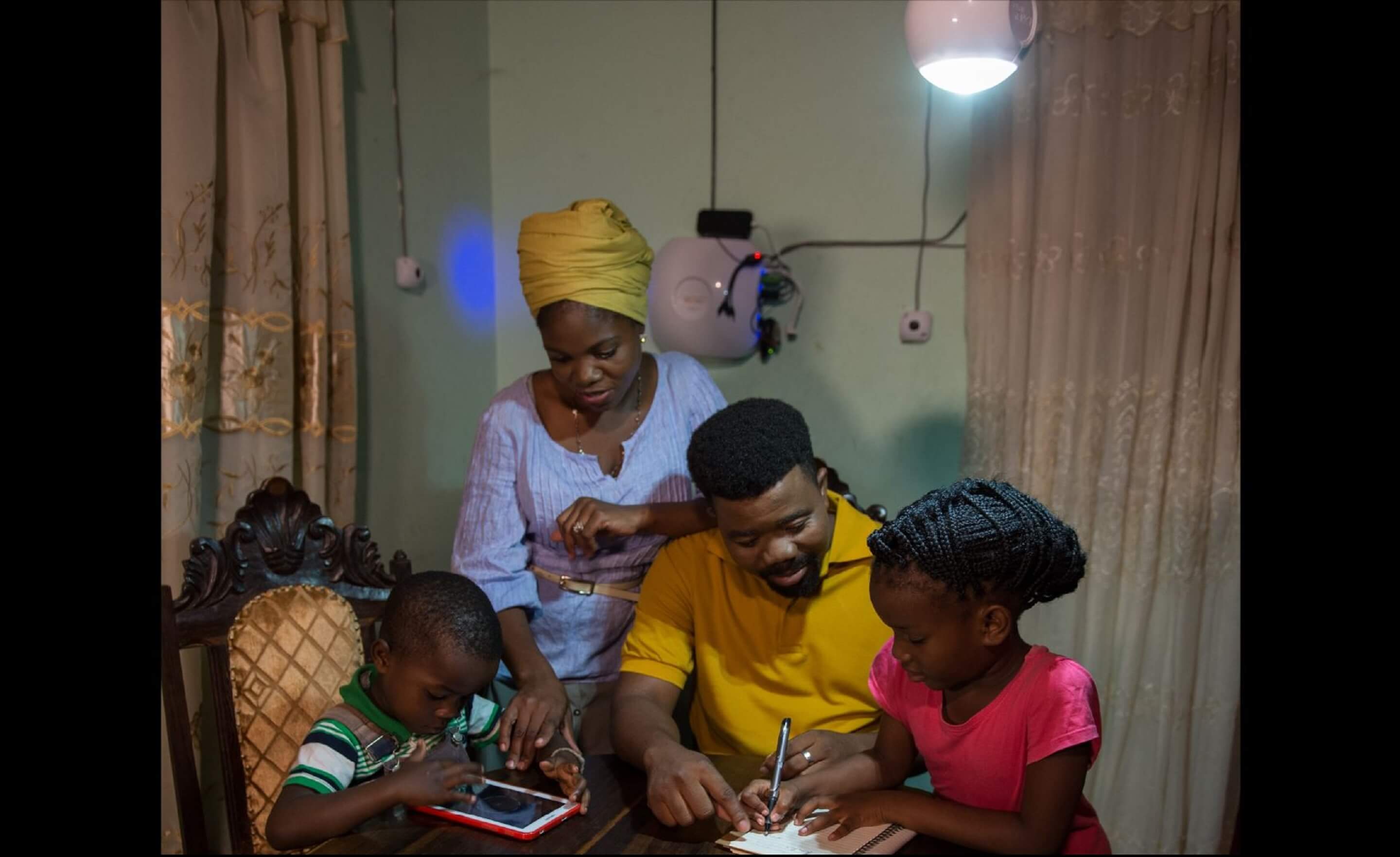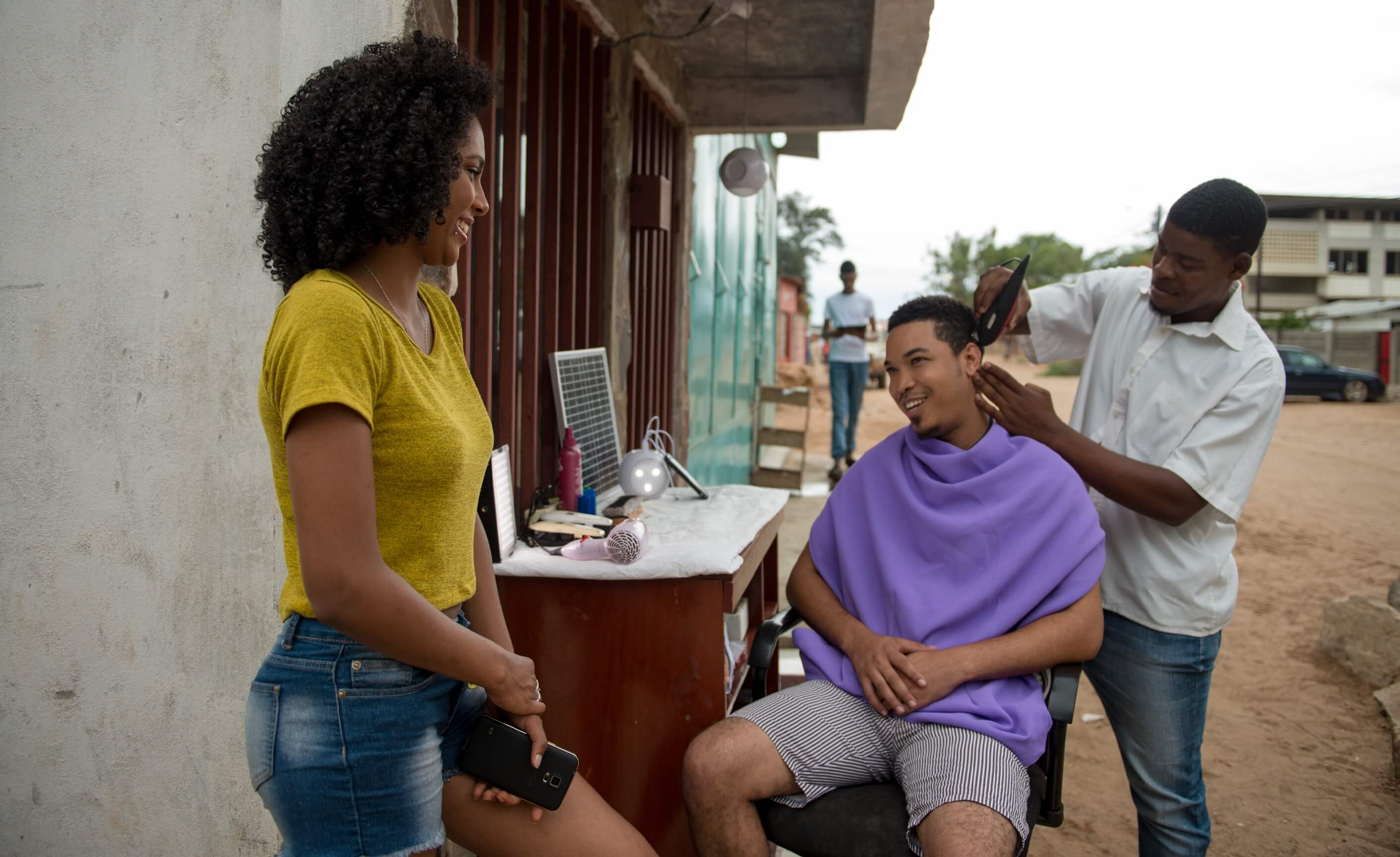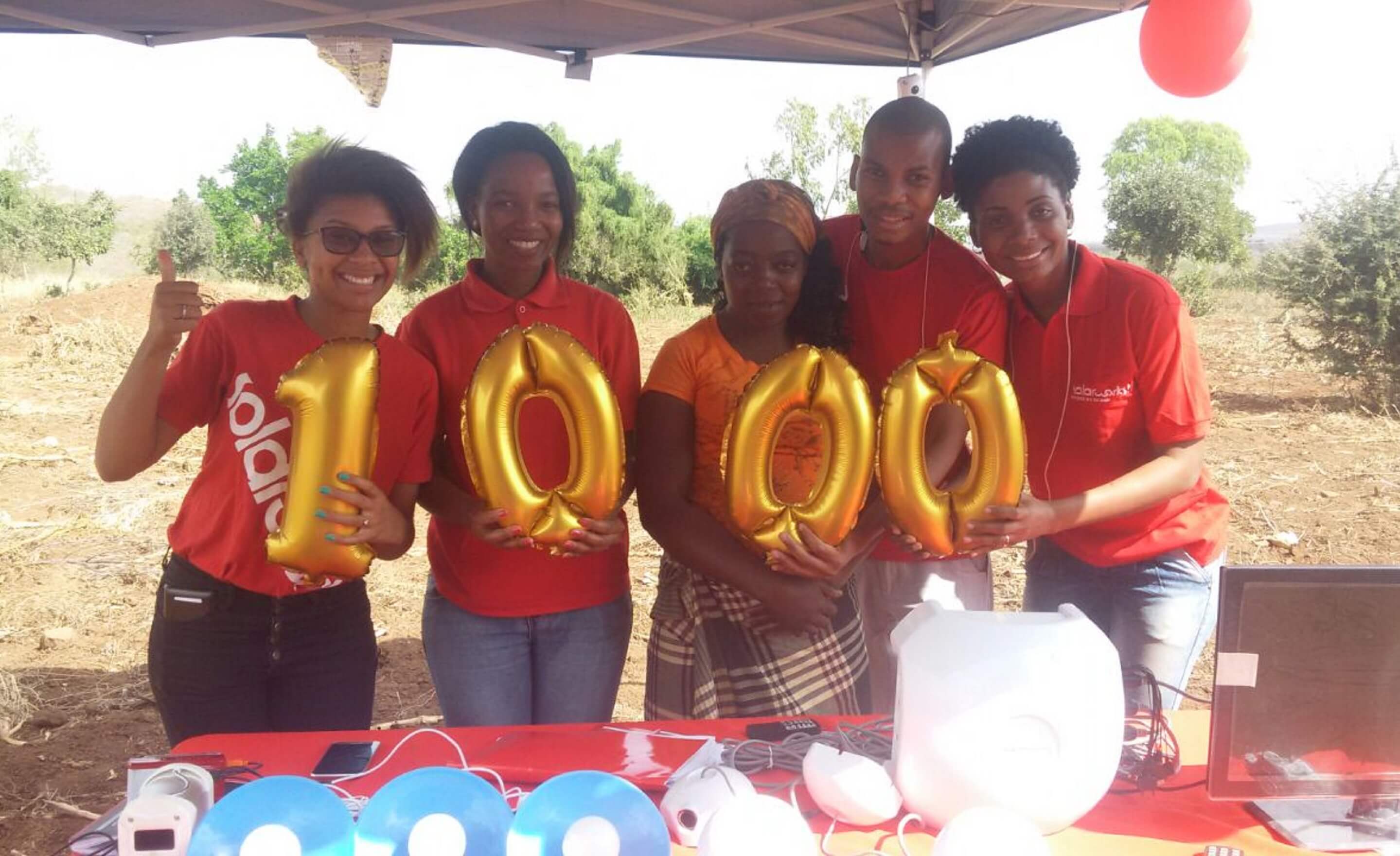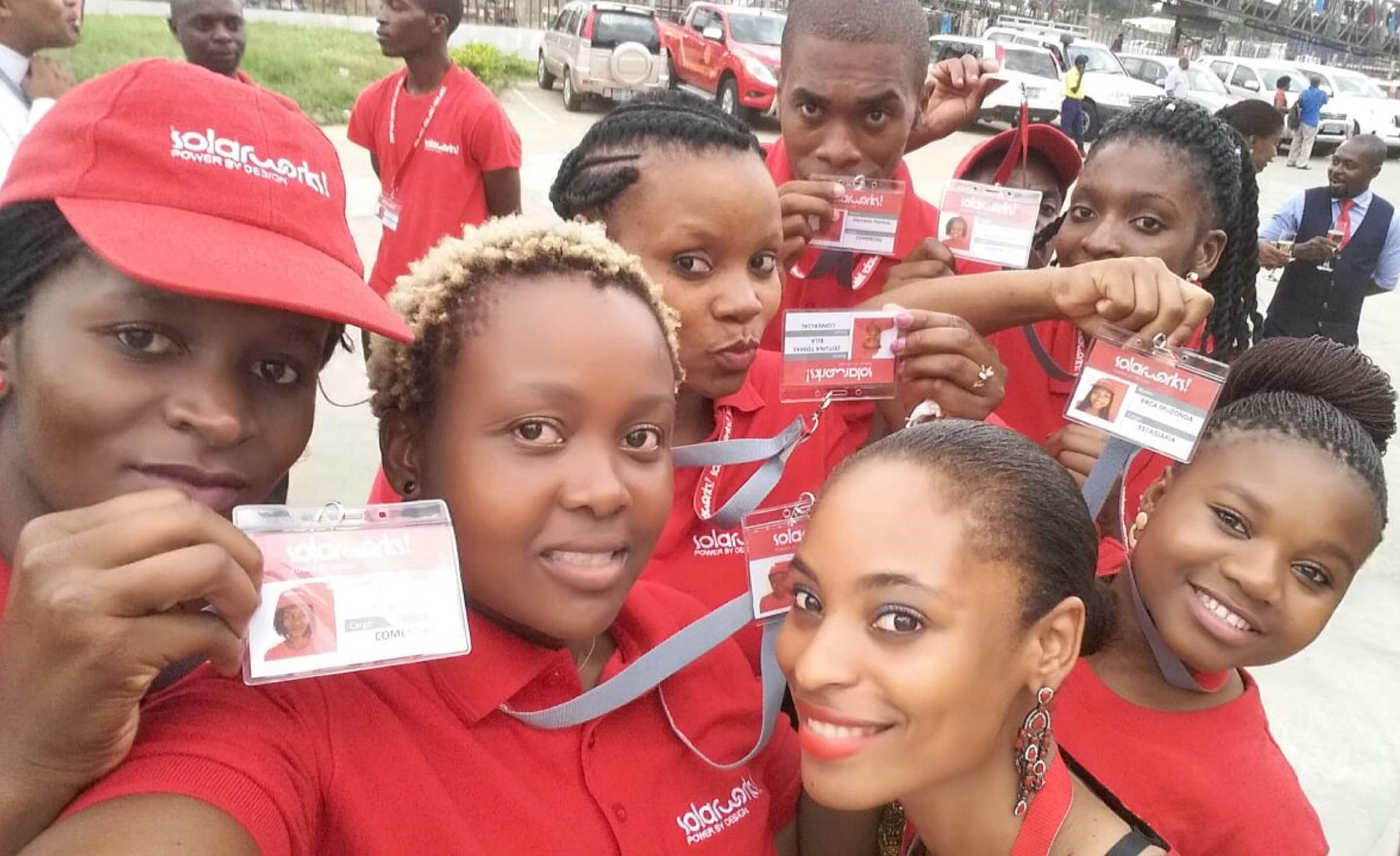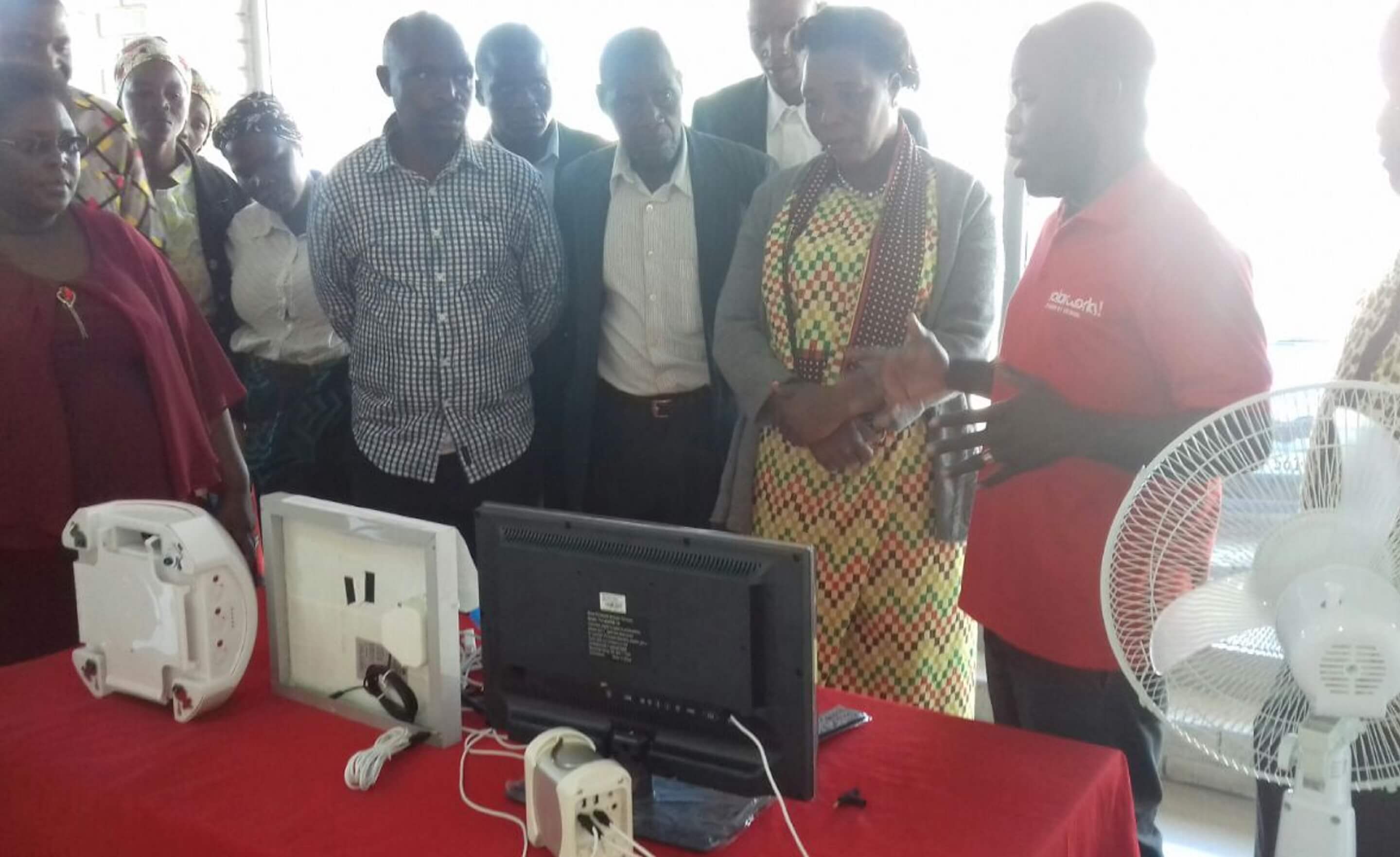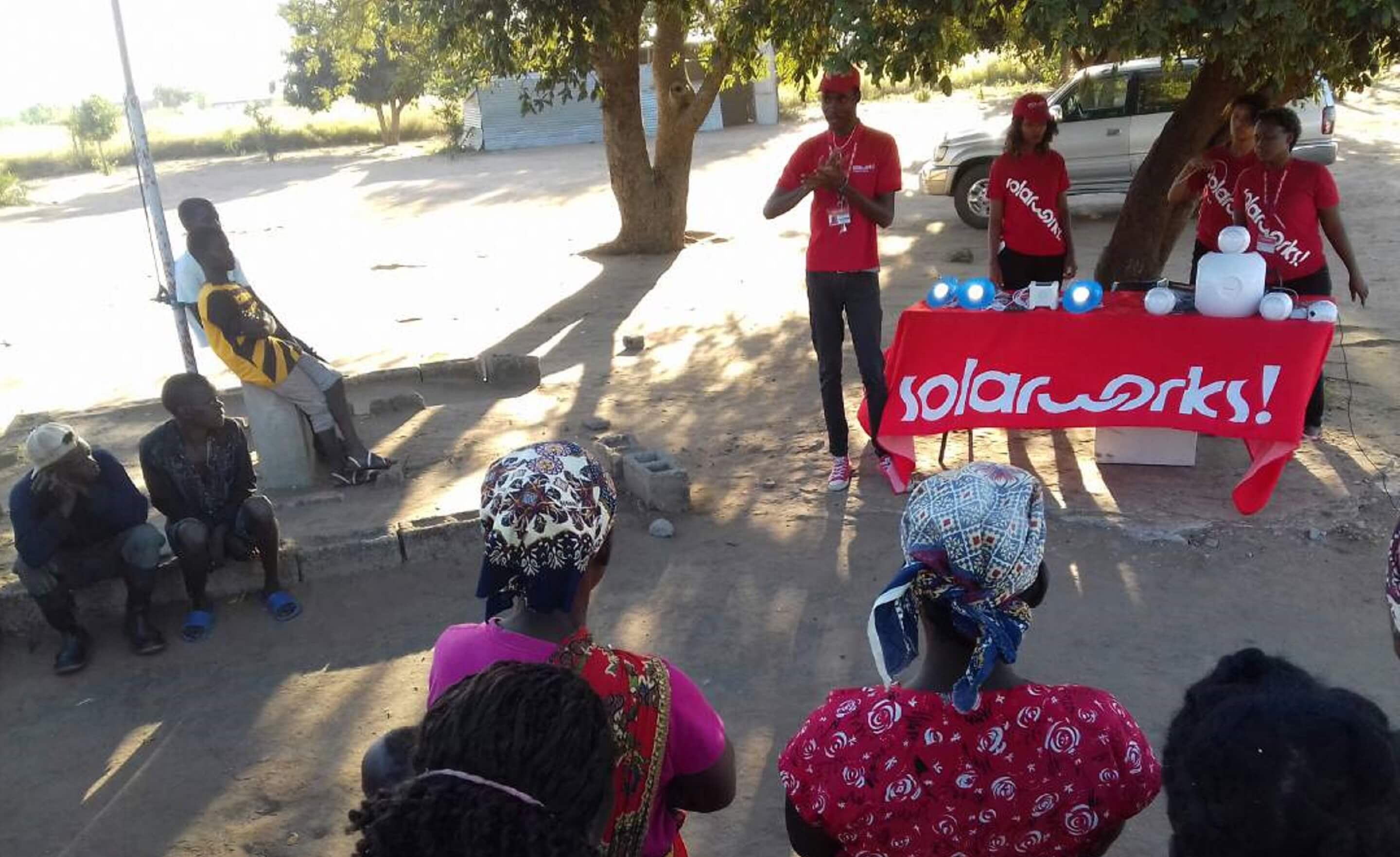 SolarWorks! Trading B.V.
With money raised from this campaign SolarWorks! plans to continue their expansion in Mozambique. The company will be setting up a new regional office in Beira, which is in the central Sofala Province of Mozambique. Beira is the 3rd largest city in Mozambique with a population of around 400,000. SolarWorks! will then use this new office in Beira as a base to continue their expansion Northwards. This is the first stage of SolarWorks! growth plans to expand their reach to 31 regional offices over the next 5 years.
Not only will your investment into this SolarWorks! Trading B.V. offer allow them to make 1,000 Solar Home Systems available across the Beira region, but you'll also be helping the company to grow and provide employment opportunities. The majority of SolarWorks! employees are local people, and employment provides an income for those families that, often for the first time, allows them to send their children to school and lift themselves out of poverty.
Social and environmental impact
SHS & lanterns have been shown to have a significant impact on customers' lives and the environment. SolarWorks! B.V. has sold close to 3,000 systems & lanterns in Mozambique in the last 12 months, and has impacted the lives of around 15,000 people.

Social Impact
Social Impact statistics based on GOGLA's most recent statistics for 21-49Wp systems from their 2016 'Global Off-Grid Solar Market Report'
610%
change in available hours of light, per household
2087%
change in available light output, per household
4.2
number of Status Quo lighting sources made redundant by the installation of 1 system

Environmental impact
Using industry-recognised SolarAid impact metrics, SolarWorks! has calculated the environmental impact of installing 1,000 Solar Home Systems as follows:
5,000
Number of people who will enjoy clean energy access
60%
respondents to a Power Africa survey reported reduced energy spend and kerosene use as the most appreciated benefit of SHS
1.1tonnes
Annual total CO2 emissions offset per household
Capital is at risk and returns are not guaranteed. These are fixed-term bonds and are not readily realisable.
Close
Frequently Asked Questions