25% Match Funded
SunTransfer Kenya Issue 2: 5.5% Bond
£100,000
Raised

33
Investors

0
Hour to run

£100

invested

Each £100 invested through this SunTransfer bond offer will enable 1 Kenyan family to buy a 10w five-light solar home system in affordable instalments over 24 months. 

500

families

Your investment will help SunTransfer to provide clean energy to 500 families in Kenya.
Since 2009, SunTransfer Kenya has worked as a pioneer in the Kenyan solar market, establishing a network of solar centres in order to provide rural families with technical support and affordable credit needed to be able to access solar energy.  To date, SunTransfer has helped 5,000 families access clean solar energy in Kenya.

This project benefits from match funding from UK aid.  UK aid has provided an up-front match of £25,000, meaning that for every £3 invested into this project by the crowd an additional £1 will be invested through match funding.
About SunTransfer
SunTransfer Kenya - founded in 2009, with headquarters in Nairobi, Kenya
Deployed nearly 50,000 lanterns & 5,000 solar home systems since 2009
Provided more than 10,000 people with access to solar energy
Around 73 employees and 13 branches throughout Kenya
Generated revenue of $ 1 million in 2016
Supported by DEG-KfW, the Africa Enterprise Challenge Fund (AECF), DEON Foundation, SolarConnect eG (Germany)
SENDEA member - learn more about SENDEA
First PAYG company in Africa to reach the break-even-point in 2016
Key product information
Issuing entity: SunTransfer Kenya Investments Limited
Investment target: £100,000
Minimum investment: £50
Maximum investment: No maximum
Maturity: 36 months
Expected interest rate: 5.5% per annum
Interest payment frequency: 6 monthly
Notional repayment: 6 monthly
Financial instrument: Unsecured interest bearing bond
Security: Unsecured
Key risks
This is a bond issued by a single company (rather than a savings product) and therefore it is recommended that you are careful with the amount you invest. You must read the investment memorandum (provided below) where a full statement of risks is presented.
What the project investment will enable
SunTransfer's pay as you go model enables their customers to pay back the cost of the system over time (typically 24 months) after which they fully own the system and can continue to use if for free. Your £100 investment will enable Sun Transfer to make a 10w (or part of a 50w or 75w)  solar system available to a rural Kenyan family that otherwise wouldn't be able to afford one. These systems provide families with high-quality lighting, phone charging and the larger systems can also power appliances such as radio, TV and fans.

Omnivoltaic produce 'Lighting Global' quality-assured products. Each of their solar-home systems come with high-efficiency high-output LED bulbs, and a flexible cabling system, with all the parts required for setting up a solar home lighting system for any room configuration. The modern lithium LFP batteries used have a longer life at 5 years and a lower volume/weight to capacity ratio compared to traditional lead-acid battery technology. Your investment wil allow SunTransfer to supply these more advanced systems, whose features also include geotagging, the ability to switch batteries and easily upgradable modules. From a single day's solar charging, the system can run for more than 12 hours.

SunTransfer aims to raise £100,000 of investment, which will enable them to purchase and distribute at least 500 of these new solar home systems (250 10w systems, 150 55w systems, and 100 75w systems).  This will provide at least 2,500 people with access to clean, affordable, off-grid energy.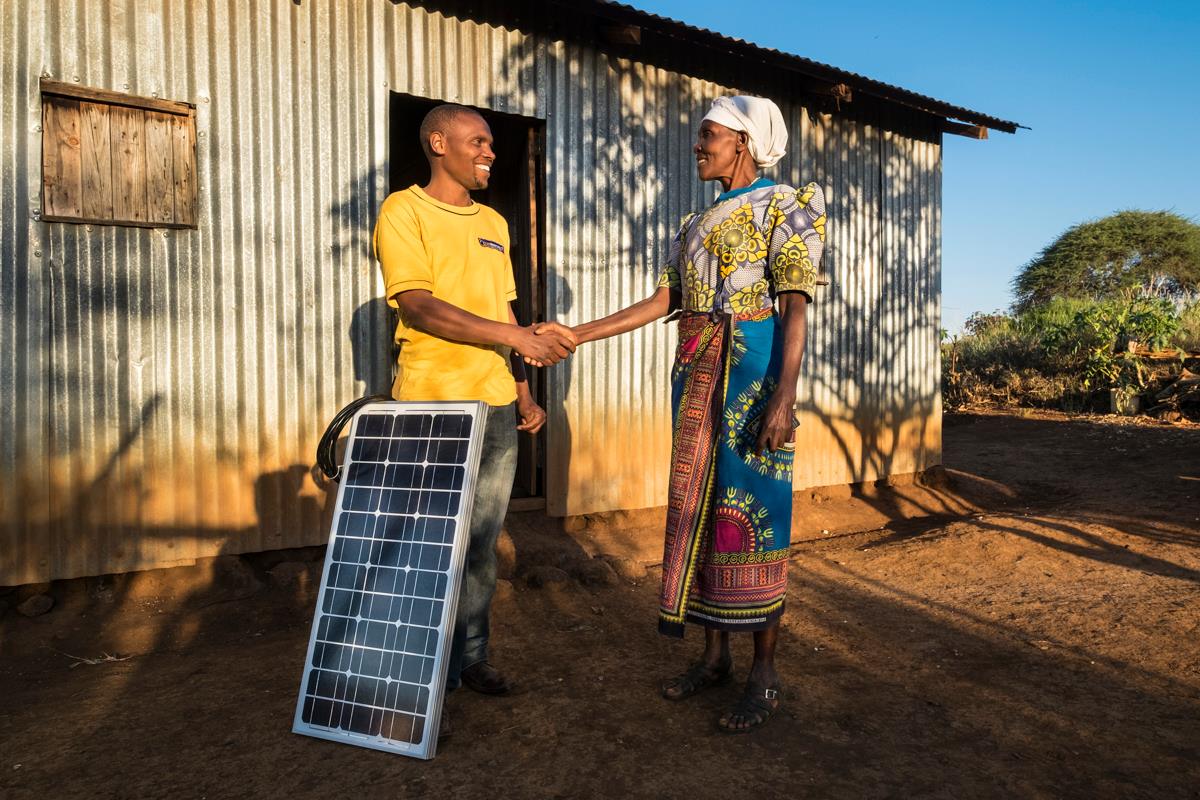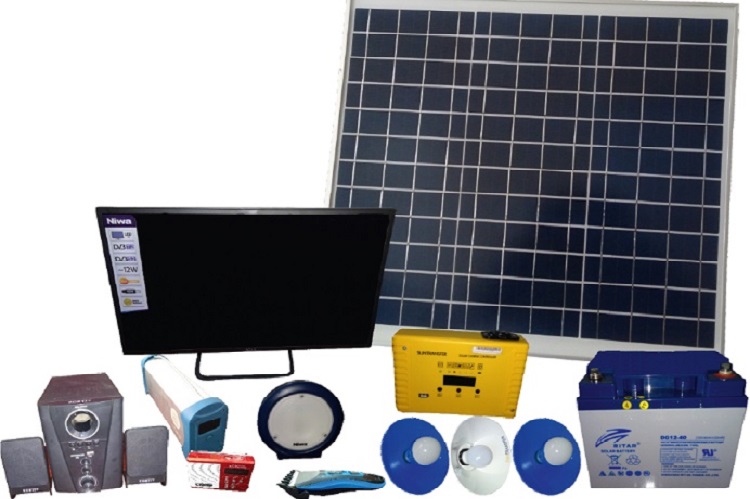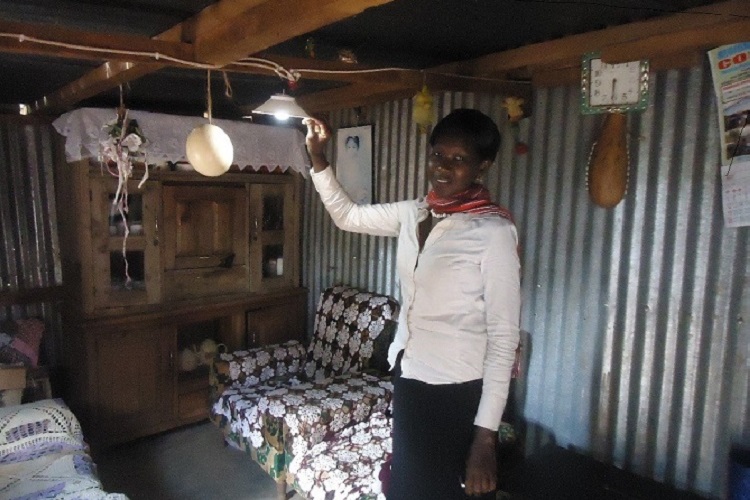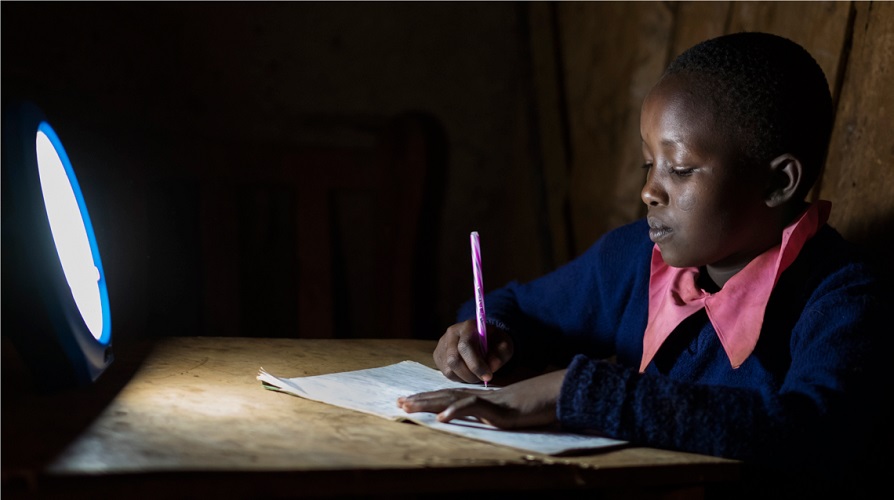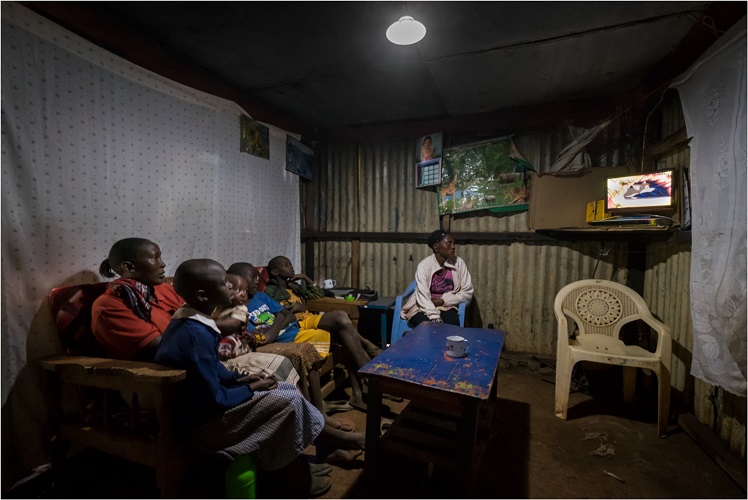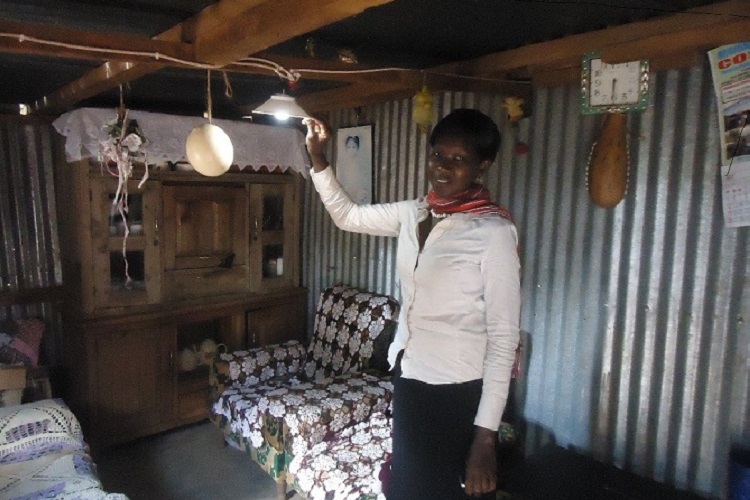 SunTransfer
SunTransfer will deploy the 500 solar home systems to Eastern and Western regions in Kenya where approximately 4 million rural households do not have access to grid electricity.
SunTransfer works through its 13 solar centres to ensure that families have access to high quality solar products and great customer support through the life of the products.
Social and environmental impact
Solar home systems change lives. Not only do they reduce the energy expenses for off grid families; they also improve the access to information, as families can charge their mobile phones, watch television or even connect to the internet, which stimulates development, equality, education and promotes financial inclusion.

Social impact
Social Impact statistics based on GOGLA's most recent statistics for 21-49Wp systems from their 2016 'Global Off-Grid Solar Market Report'
610%
change in available hours of light, per household
2087%
change in available light output, per household
4.2
number of Status Quo lighting sources made redundant by the installation of 1 system

Environmental impact
SunTransfer has calculated the environmental impact of installing 500 solar home systems as follows;
2,500
people will enjoy clean energy access
£700
average household saving on energy related expenditure over the life of the solar product
1.2 tonnes
of CO2e is being averted annually per household
Frequently Asked Questions