25% Match Funded
SunTransfer Kenya Issue 3: 6% Bond
£100,000
Raised

39
Investors

0
Hour to run

£40

invested

With £40 invested into this bond offer, SunTransfer can make a 5w 3-light solar home system available for a Kenyan family to purchase in affordable instalments over a 9-12 month period.

2,250

families

Your investment will help SunTransfer to provide clean energy to 2,250 families in Kenya.
Since 2009, SunTransfer Kenya has worked as a pioneer in the Kenyan solar market, establishing a network of solar centres in order to provide rural families with technical support and affordable credit needed to be able to access solar energy.  To date, SunTransfer has helped 5,000 families access clean solar energy in Kenya.

This project benefits from match funding from UK aid.  UK aid has provided an up-front match of £25,000, meaning that for every £3 invested into this project by the crowd an additional £1 will be invested through match funding.
About SunTransfer
SunTransfer Kenya - founded in 2009, with headquarters in Nairobi, Kenya
Deployed nearly 50,000 lanterns & 5,000 solar home systems since 2009
Provided more than 100,000 people with access to solar energy
63 employees and 13 branches throughout Kenya
Generated revenue of KES 117 million (approx. £830,000) in 2017
Supported by DEG-KfW, the Africa Enterprise Challenge Fund (AECF), DEON Foundation, SolarConnect eG (Germany)
SENDEA member - learn more about SENDEA
SunTransfer Kenya 2018 Trading Update
In financial year (FY) 2017, SunTransfer Kenya generated revenues of 117 million Kenyan Shilling (KES) (around 830,000 GBP) and a loss of 14 million KES (100,000 GBP).
The net loss in 2017 was largely caused by four factors. Two of these were external factors, which affected the operating environment of the company. The Kenyan elections caused political instability and temporary closure of some of the company's branches. In addition, the regions in Kenya where the company operates faced a severe drought. Internally, the company was making moderate margins of 25% on the products sold and operated on relatively high operating expenses due to using internal staff instead of external sales agents.
With the elections finished in 2017, the country is in a more stable position compared to last year, while the drought still affects some of the regions where SunTransfer is operationally present.
Internally the company has focused on decreasing the operational expenses and increasing the margins by switching to external agents for their sales and turning to higher margin products from a new supplier (Omnivoltaic).
Key product information
Issuing entity: SunTransfer Kenya Investments Limited
Investment target: £100,000
Minimum investment: £50
Maximum investment: No maximum
Maturity: 36 months
Expected interest rate: 6% per annum
Interest payment frequency: 6 monthly
Notional repayment: 6 monthly
Financial instrument: Unsecured interest bearing bond
Security: Unsecured
Key risks
This is a bond issued by a single company (rather than a savings product) and therefore it is recommended that you are careful with the amount you invest. You must read the investment memorandum (provided below) where a full statement of risks is presented.
What the project investment will enable
SunTransfer has recently revised their sales strategy to focus on providing lower cost systems to the Kenyan market. This has 3 key advantages from a business perspective. Firstly, they have a lower working capital demand, which means SunTransfer can acquire and distribute a larger number of systems. The 2 types of system they intend to purchase with these funds will cost £40 and £55 per system (far cheaper than the larger system previously sourced for up to £300 each). Secondly, they have found that there is a greater demand for more affordable systems with their lower priced systems selling faster. Finally, the cheaper products can be sold on shorter credit terms. SunTransfer aims to sell these lower cost systems on credit over just 9-12 months. Repaying the finance on the system more quickly also has a benefit for Kenyan households as once the system is repaid they can continue to enjoy the benefits of the SHS free of charge.
The 2 types of SHS being purchased with monies raised in this campaign are manufactured by Omnivoltaic, and both are Pay-as-you-go enabled and come with a 2 year manufacturer warranty. The cheapest of these is the L400 system, which includes a 5.5w solar panel, 18.72wh lithium battery, one main, dimmable light with a maximum output of 200lumens, and 2 secondary lights of 100lumens each. They will also be sourcing a number of L600 systems with a slightly higher spec (11w panel, 37.44wh battery, main light of 300lumens and 3 secondary light of 100 lumens). After a full day of charge both systems can work with the lights at the highest level for upwards of 4 hours. Both systems will be sold with a radio and small torch.
SunTransfer aims to raise £100,000 of investment, which will enable them to purchase and distribute at least 2,250 of these new solar home systems (1,500 L400 systems, and 750 L600 systems). This will provide around 11,250 people with access to clean, affordable, off-grid energy.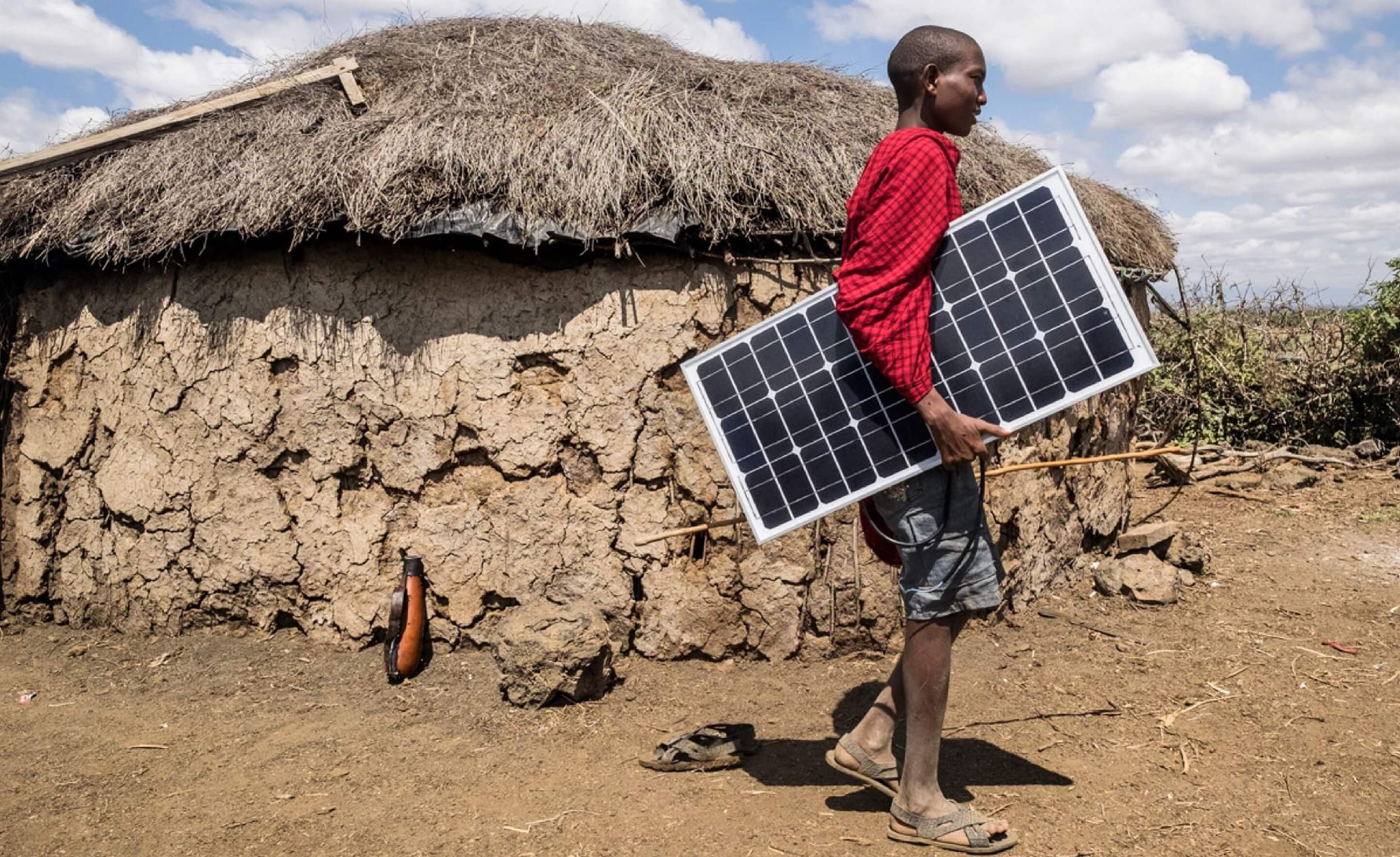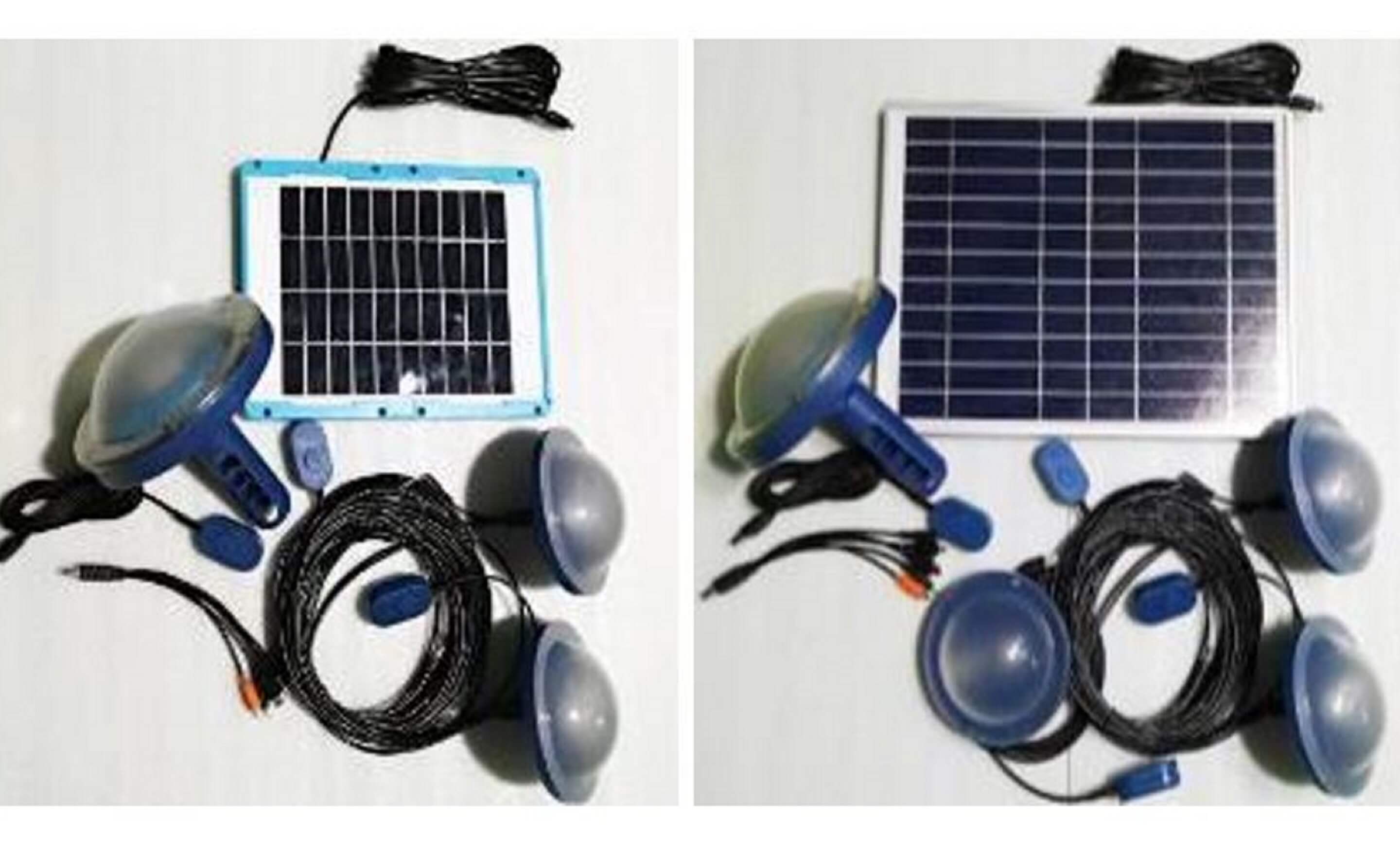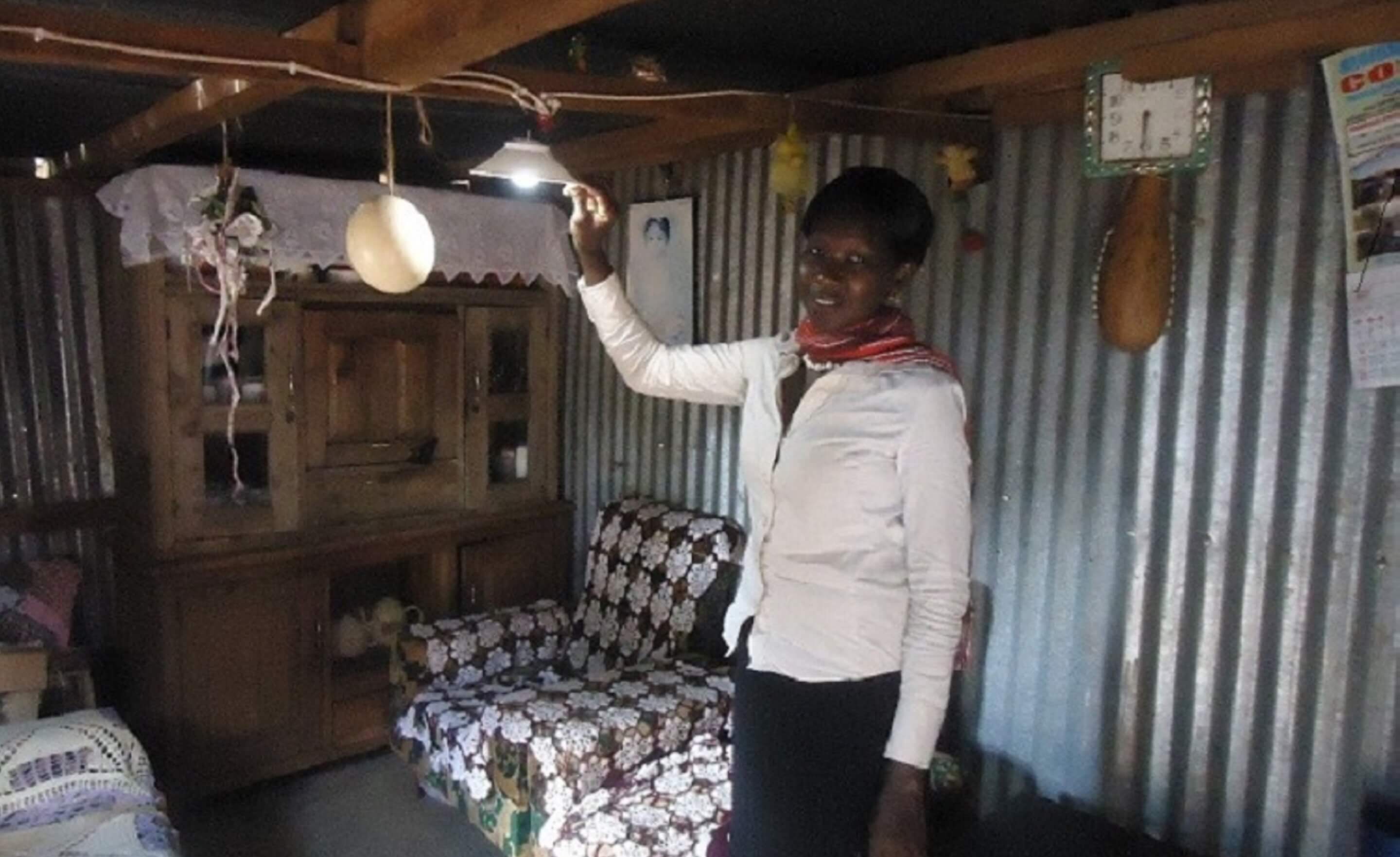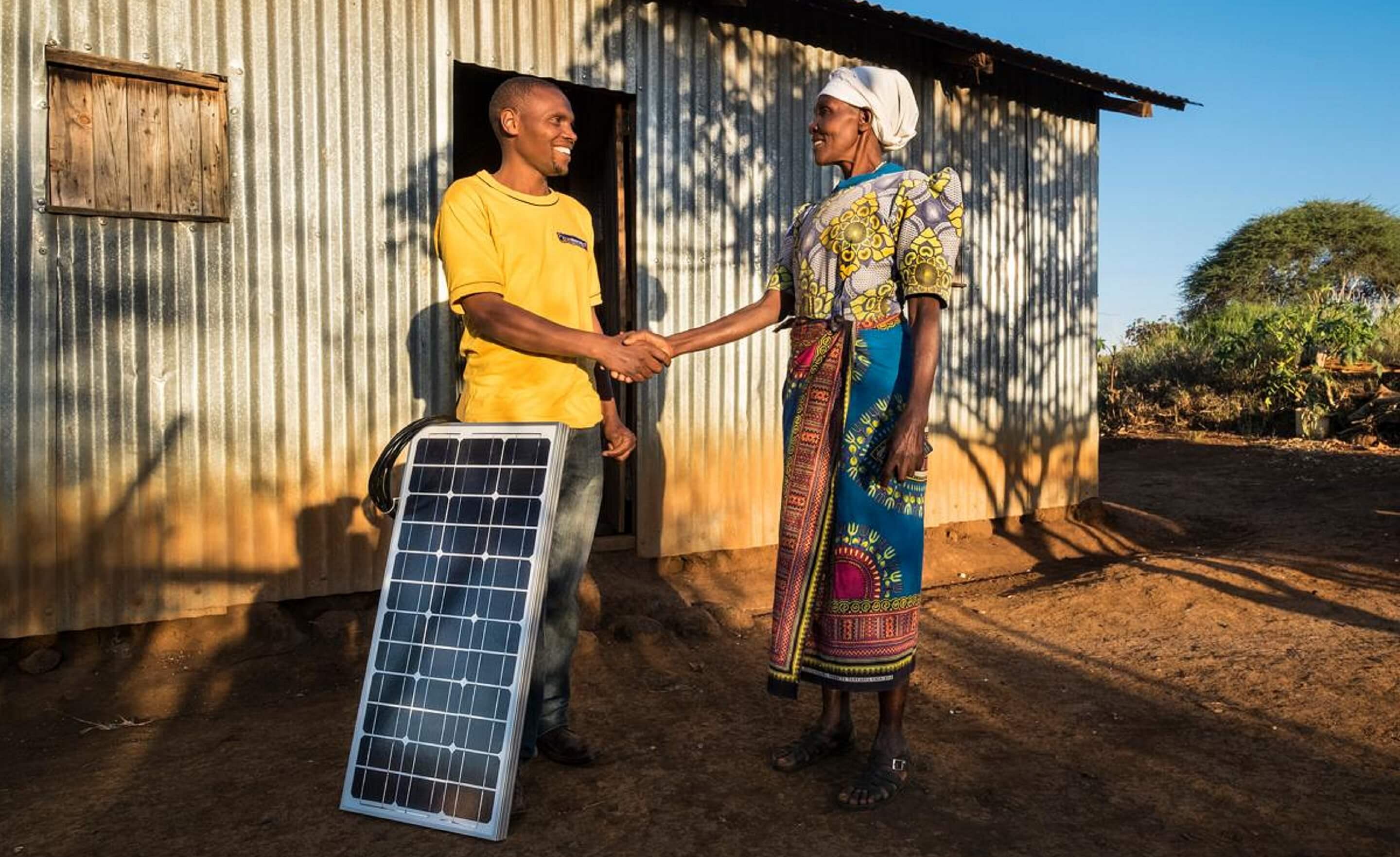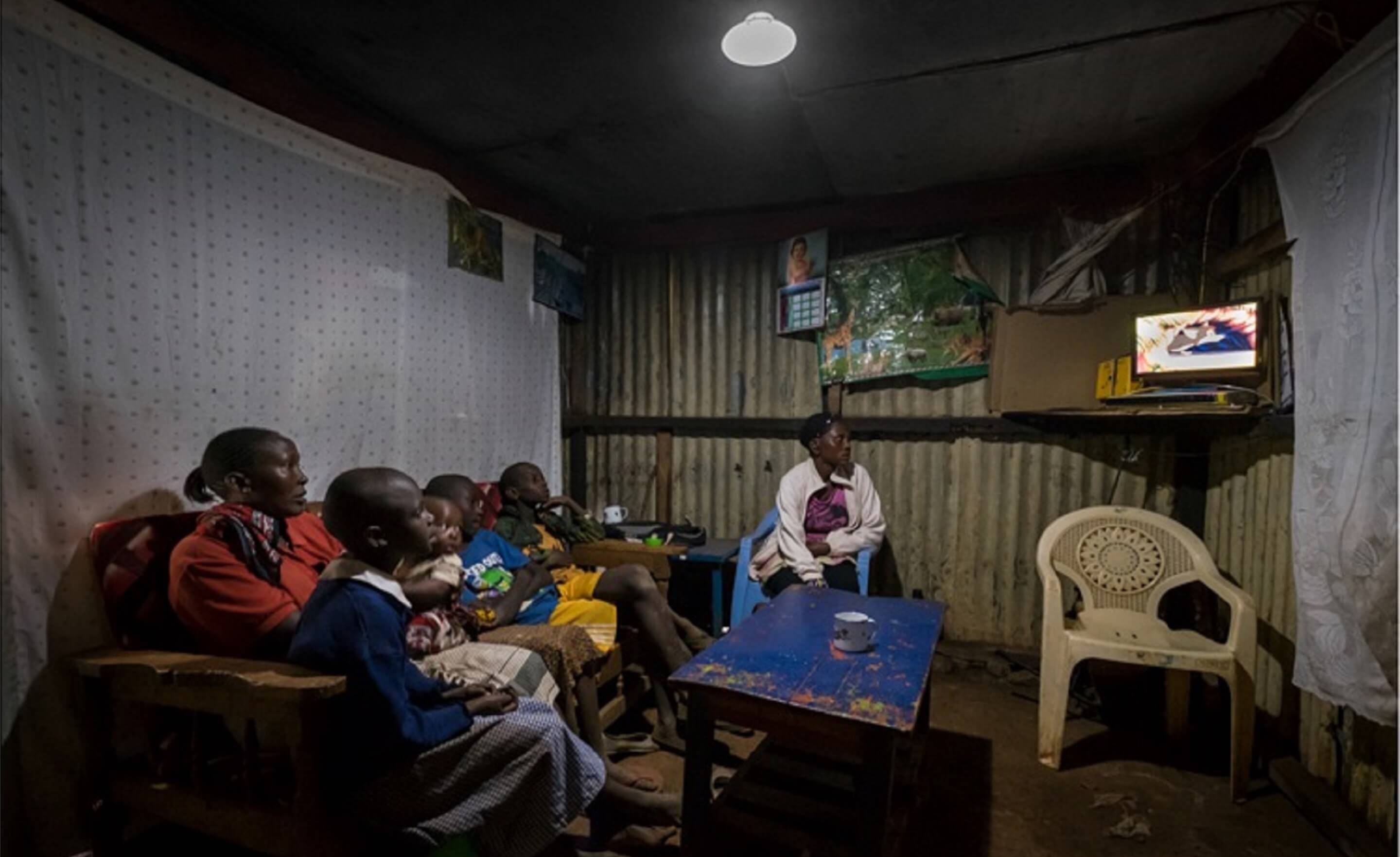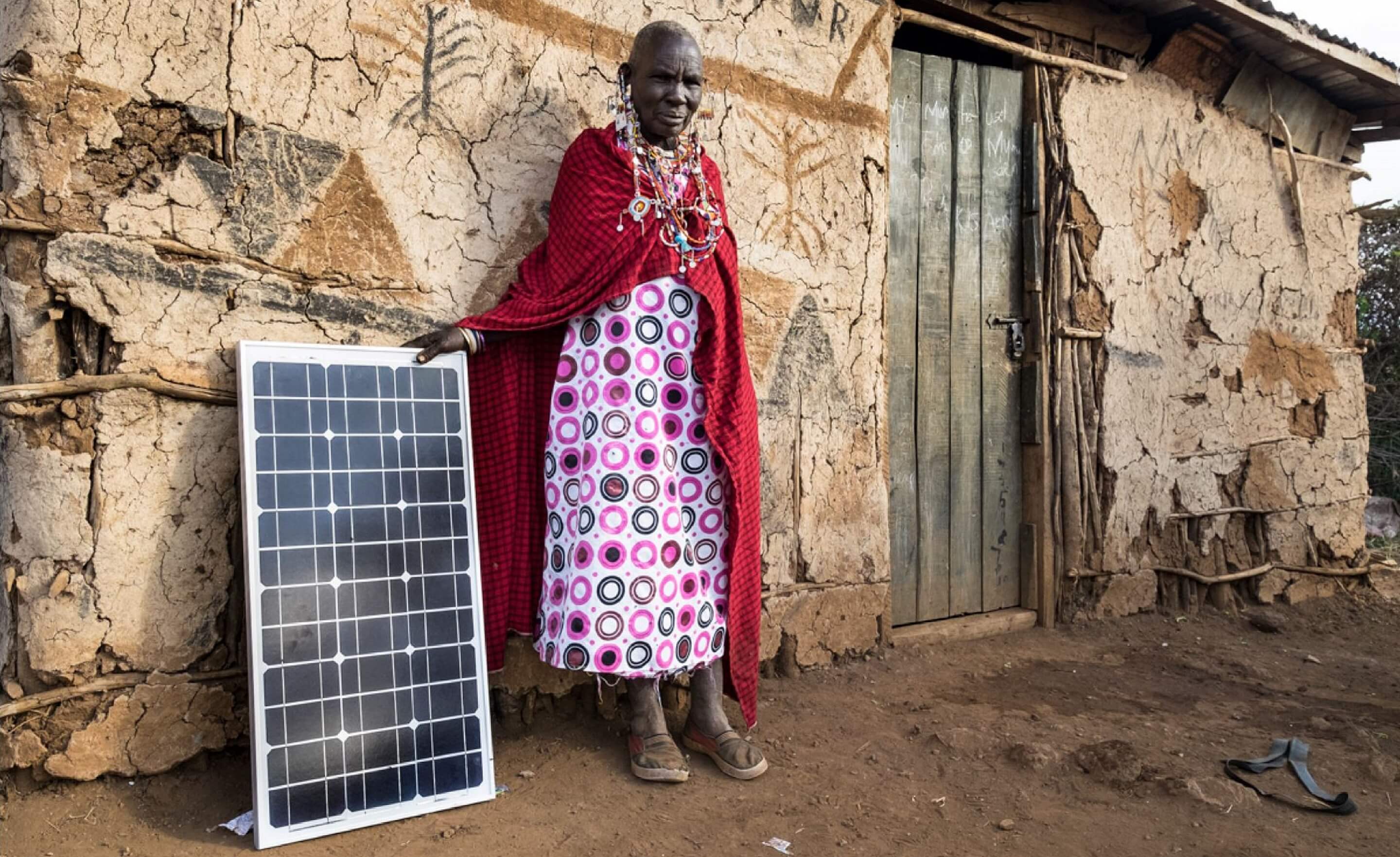 SunTransfer
SunTransfer will deploy the 2,250 solar home systems to Eastern and Western regions in Kenya where approximately 4 million rural households do not have access to grid electricity.
SunTransfer works through its 13 braches to ensure that families have access to high quality solar products and great customer support through the life of the products. The company currently employ 63 staff and uses around 100 external sales agents (7-8 per branch), however they are aiming to grow this to 200 sales agents by May/June 2018, which is the time the SHS units purchased with this funding will arrive in Kenya.
Social and environmental impact
Solar home systems change lives. Not only do they reduce the energy expenses for off grid families; they also improve the access to information, as families can charge their mobile phones, watch television or even connect to the internet, which stimulates development, equality, education and promotes financial inclusion.

Social impact
Social Impact statistics taken from GOGLA's January 2018 study 'Off-Grid Solar Market Trends Report 2018'
63%
of solar light users who previously used kerosene lamps experienced an improvement in their health
9%
reduction in the amount of income spent by Kenyan households on lighting after installing a solar light source
67%
of customers purchasing a solar lantern or home system reported feeling safer since buyer or using their product

Environmental impact
SunTransfer has calculated the environmental impact of installing 2,250 solar home systems as follows;
11,250
people will enjoy clean energy access
61%
reduction in airborne particulate matter within the main living room of the home
1.2 tonnes
of CO2e is being averted annually per household
Frequently Asked Questions