Posted on 09/12/2019 15:36:00
---
5 easy steps towards a greener Christmas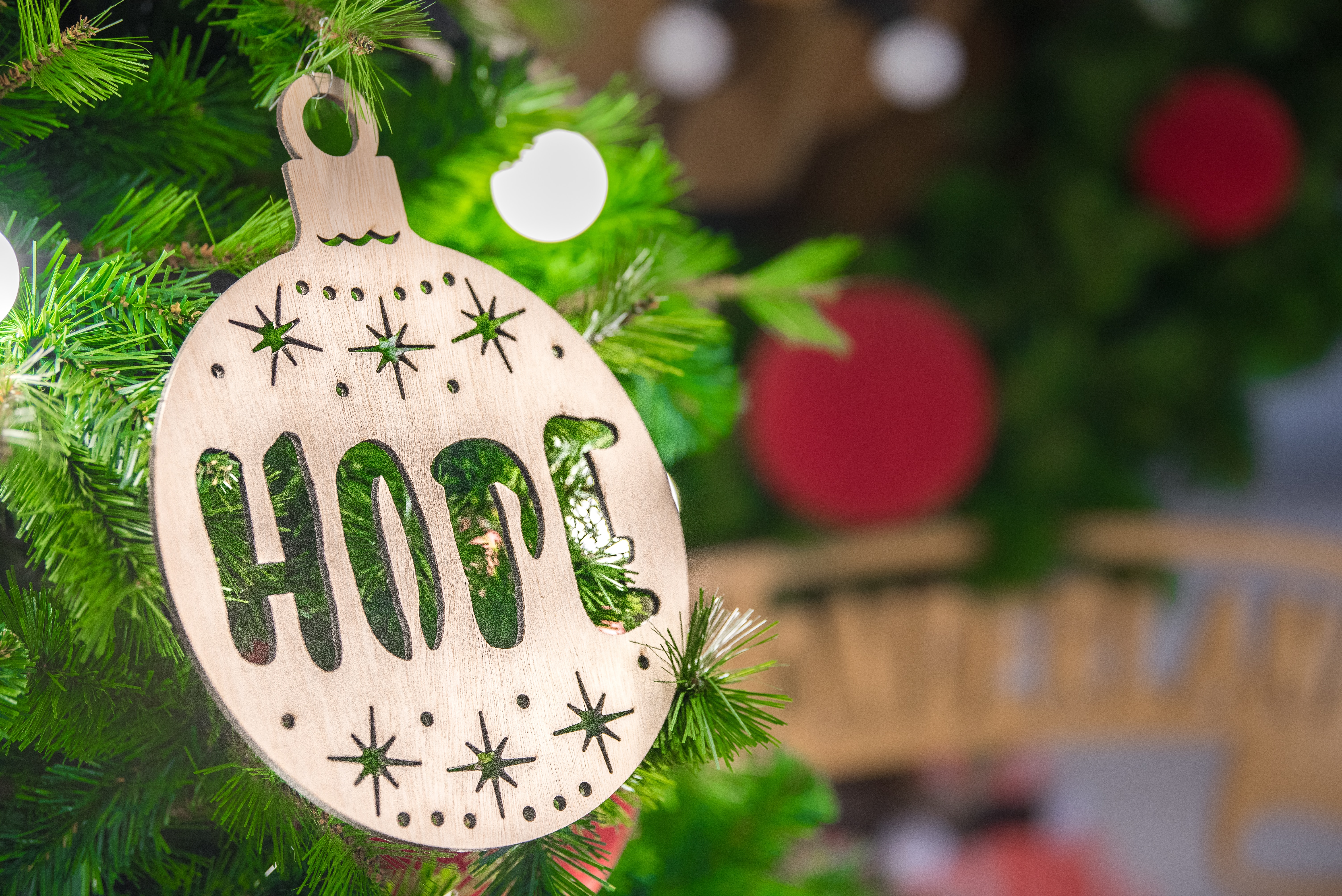 If you've been cutting back on plastic, sourcing local or more sustainable food and fashion, or even decided to limit your travel this year, you might be despairing at the blatant over-consumption that comes with the festive season. In the UK, we produce an extra 30% of rubbish at this time of year, with Black Friday and Cyber Monday 'deals' enticing people into a frenzy of buying more and more. Christmas has become quite terrifying for sustainably minded people. But it doesn't have to be that way.
At Energise Africa, our ethical team want to enjoy Christmas, but without buying into the internet consumerism and contributing to the mountains of junk it generates - so we've put together our 5 tips to have a greener, more ethical Christmas:

1. Shop local
42% of festive spending in the UK is done online. Although this is easier for many than popping to the local high street, it means a lot of excess packaging and transport emissions to get to your door.
This year, why not try to buy as much as possible from local shops and producers? Not only will you significantly cut the carbon footprint of your Christmas shopping, but you'll be supporting small, local businesses as well, and that should give you a warm, festive glow.


2. Support social enterprises
If you're getting your shopping from smaller, local suppliers, then try to consider buying goods or experiences that support businesses that have an ethical or social mission.
Whether it's your festive feast from an organic farm, or buying ethically-sourced, eco-friendly gifts that make a positive difference to lives, your shop-ping can be a conduit for good! Check out Social Enterprise UK's directory, where you can search for businesses by type or location.


3. Ditch packaging and cards
It's satisfying to see a pile of neatly-wrapped Christmas presents, but here's a shocking statistic: Consumers in the UK will use 227,000 miles of wrapping paper each year – and over 83km2 of this will end up in the bin. The bigger problem is that a lot of the pretty, shiny paper sold isn't even recyclable.
And Christmas cards may have been a festive tradition for generations, but with the average UK person discarding 24 cards each year, this then means that 1 billion Christmas Cards will end up in our bins –and that's the equivalent of 33 million trees!


But you don't have to contribute to this waste. If you get creative, you can come up with great ways to wrap presents using recycled or re-usable materials. Consider sending e-cards, or recycling last year's cards makes a great family craft project. If you do buy wrapping paper, make sure it's recyclable and that you recycle it.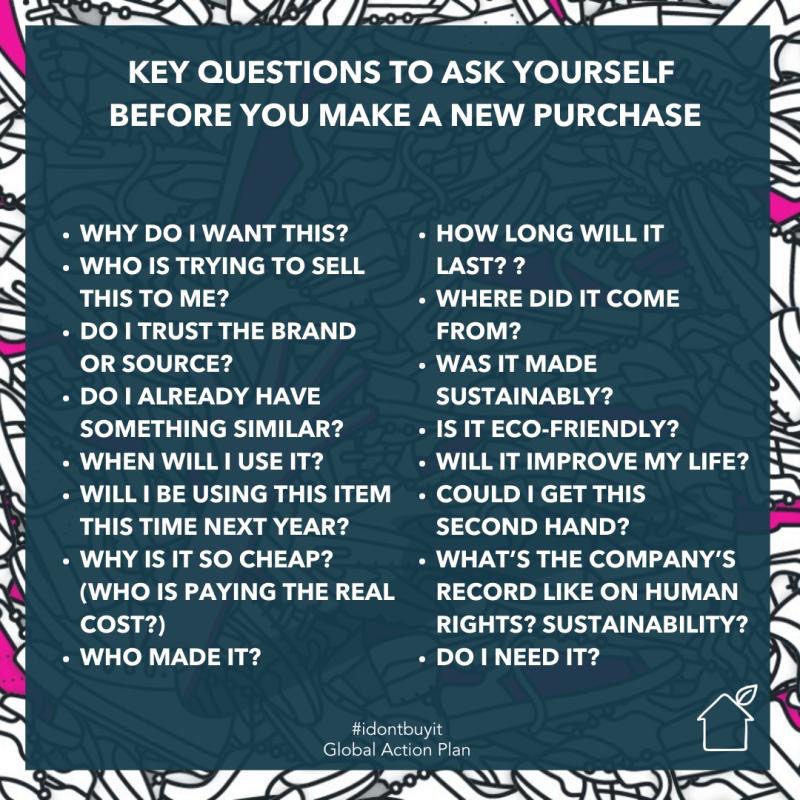 4. Buy less stuff
As simple as it seems, this is one of the most effective ways to a greener Christmas. We know how much goes to waste each year, so careful planning can help you to only buy things that you need.Don't get tempted to click on that amazing online bargain, or to panic buy in the supermarket. Make a list and try to stick to it and if there's something you really want to get, ask yourself these questions from Global Action Plan's #idontbuyit campaign first:
- Do I want this?
- Who is trying to sell it to me?
- Who made it?
- Do I already have something similar?
- When will I use it?
- Was it made sustainably?
- Will I still use it this time next year?
By taking a step back and looking at our motivations for buying things, we can think rationally and cut a lot of the junk from our homes this Christmas, not to mention the money we will be saving. In 2019, we have seen a true awakening of the public's awareness of the need for action on climate change. The looming climate emergency is rarely out of the headlines and as a result, people are switching to more sustainable lifestyles.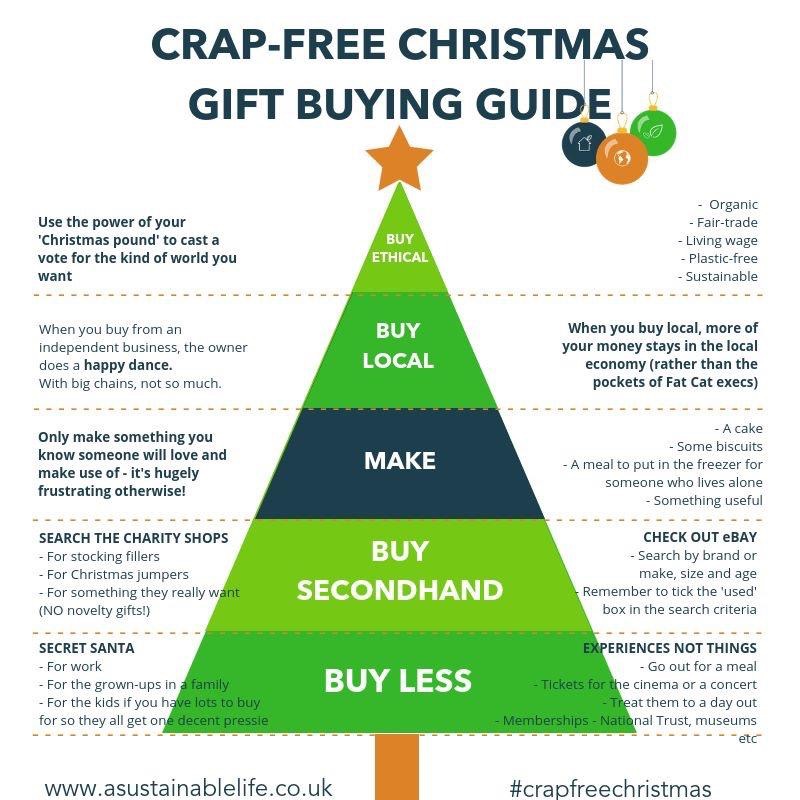 5. Give the gift of an ethical investment
Are you a parent or grandparent who is frustrated by buying yet more plastic junk or handing over money at Christmas which is then spent on who knows what? Research shows that around £2.6 billion is spent unnecessarily every year. Just imagine the good that that amount of money could do if it wasn't being funnelled into consumerism and mass consumption on an industrial scale!

This year, why not consider making an ethical investment on behalf of relatives instead. An ethical investment not only provides people with the opportunity of generating a financial return, but it also enables them to experience the positive changes that money can have in creating an environmental and social impact – a much better alternative than simply continuing to fuel the unsustainable commercial approach that currently exists to celebrating Christmas.
-
Energise Africa projects
allow you to invest from just £50 and purchase bonds issued by solar businesses installing solar systems in rural Africa. These investments target financial returns of around 5% whilst putting life changing solar energy within the financial reach of thousands of low-income families in areas where energy access can be as low as 20% of the population. First time investors also get a guarantee on the first £100 invested. Terms and Conditions apply, capital invested over £100 isn't guaranteed
-
Schools' Energy Co-op
- from just £50 you can invest in their community share offer and target a 4.5% return, whilst also helping provide them with the funding they need to bring clean solar energy to schools across the UK, reducing their energy bills and CO2 emissions. To date, Schools' Energy Co-op have installed solar panels on 61 schools.
Please be aware that with these kinds of investments your capital is at risk and returns aren't guaranteed. You could lose all of your money invested in this product. These are high-risk investment and are much riskier than savings accounts. 
Christmas is a great time to celebrate, but this year, we would encourage people to try to do this in a much more sustainable way.