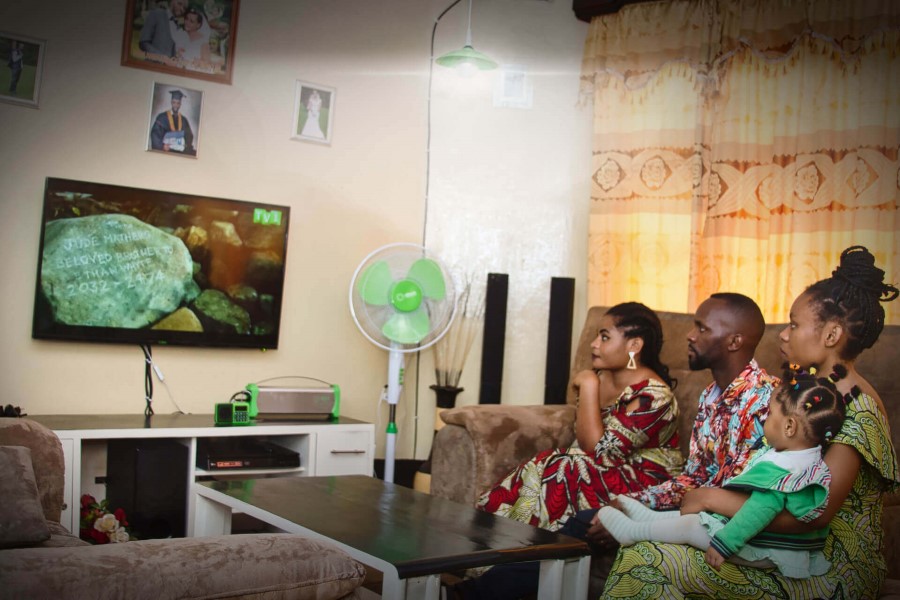 2021 has got off to a mixed start for many people, yet despite the continued challenges we're facing we are seeing green shoots of hope and the prospect of a return to more positive times. For Energise Africa, the year has had a positive start, with our return to lending activities seeing several successful raises already.
So it with this renewed sense of positivity and excitement that we welcome Altech to the Energise Africa platform. This highly successful and impactful business have launched their first bond offer, the first tranche of which will raise finance to provide clean energy to 3,000 families who are living without access to electricity in the Democratic Republic of Congo.
Founded in 2013 to address the enormous energy access challenges faced by people in the Democratic Republic of Congo,  Altech has since established itself as a leading provider of solar power solutions to off-grid communities there. Altech operates in 21 of the country's 26 provinces and has supplied over 200,000 solar products, positively impacting the lives of over 1million people in the DRC.
A unique story 
Like all companies on the platform, Altech supplies their products on affordable financing plans to homes lacking basic energy access, but the story behind Altech is truly unique! Co-founders Washikala Malango and Iongwa Mashangao were forced to flee their home in South Kivu province during the Congolese civil war of the 1990s. Growing up together in a refugee camp in Tanzania, their entrepreneurial talent was spotted and they went on to earn scholarships to the University of Dar es Salaam, and in 2015/16, received the Mandela Washington Fellowship for Young African Leaders. 
Their focus on social entrepreneurship and inclusive development has informed the growth of Altech into a company that not only provides energy access solutions to the bottom of the pyramid but recruits young people from the communities they serve, providing much-needed employment and skills development. 
Ambitions for their home 
DRC has a population of nearly 82 million people, over half of whom still live in rural areas, where electrification rates are below 1%. And according to the latest UNDP assessment of Human Development Indicators, 64% of the population are still living in multi-dimensional poverty. So the demand for affordable financing plans and solar products is huge – Altech aims to sell 1 million products, and create 2,000 jobs in the sales and distribution value chain by 2022.
Investing locally 
High collateralization requirements and interest rates are a constant barrier for local companies in the region to access working capital finance.   Energise Africa's innovative model means the bond issuance on our platform represents a new chapter in growth for Altech, and we look forward to sharing stories of the impact that our investors are helping the company to achieve in the months to come. 


You can invest in the Altech bond offer from as little as £50 and new investors on the platform can benefit from our investment guarantee on the first £100 invested. Their first bond offer targets a return of 7.5%.  What a great way to invest in a brighter future for all! 
Please note that, with investments such as this, your capital is at risk and returns are not guaranteed. Terms and conditions apply to the investor guarantee.