Energise Africa hits £5 million milestone
Energise Africa hits £5 million milestone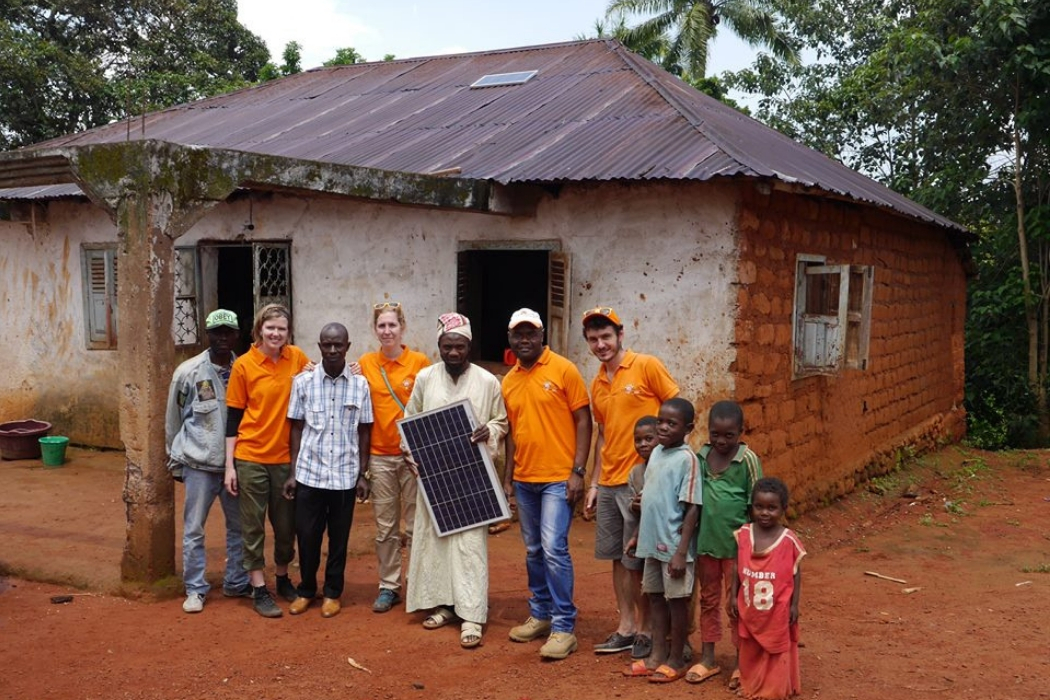 Energise Africa has successfully raised more than £5 million through its projects supporting solar energy access across sub-Saharan Africa. 
 
Launched in October 2017 and supported by both UK Aid and Virgin Unite, Energise Africa connects retail investors in the UK with pioneering businesses that install life changing solar systems in homes and businesses in sub-Saharan Africa.

To date, more than 1,000 investors have been connected to 40 projects with more than 180,000 people now able to access affordable solar energy in Uganda, Kenya, Mozambique, Tanzania, Rwanda, Burkina Faso, DR Congo, Cameroon and Senegal.

Currently 600 million people in Sub-Saharan Africa do not have access to electricity, which limits their life chances. Energise Africa's solar businesses are bringing affordable, clean energy and potential economic opportunity to tens of thousands of families.

Lisa Ashford, Managing Director, Lendahand Ethex Ltd says: "We are delighted to reach today's milestone. There is a growing demand for transparent, social and simple products. What's particularly satisfying is the ability of ordinary UK investors to see the impact of their investment. We hope to build on this to help even more families in Africa and expand the reach of positive investment products in the UK."

Eligible investors can also benefit from tax free returns by holding their Energise Africa solar investments within an Innovative Finance ISA. Investors can deposit a minimum of £50 in different projects and can choose the location and term of their investment over typically two to three years and targeting potential returns of up to 6% per annum. 

Over a one to two-year period, African households can make regular monthly payments after which they own the solar home systems outright and are then able to realise further valuable cost savings.

Additionally, Energise Africa's portfolio impact tracking tool enables investors in all of the Energise Africa solar businesses to see detailed social, environmental and financial impact updates once repayments begin six months into their investment. 

Customers logging into the website will see firsthand detailed maps showing where the solar systems have been installed, the number of households and people that have benefited as well as the extra hours of light and CO2 emissions reduced.

Investing in Energise Africa projects via the Lendahand.co.uk site involves risk, including the loss of all of your invested capital, illiquidity (the inability to sell assets quickly or without substantial loss in value), and it should be done only as part of a diversified portfolio.
The investment opportunities on Lendahand.co.uk are not an offer to the public in any jurisdiction and are available only to registered members of the platform who have certified that they are eligible to invest. Any person who is not resident in the United Kingdom who wishes to view these investment opportunities must first satisfy themselves that they are eligible to do so under the securities laws and regulations applicable to them. This site does not constitute an offer of, or the solicitation of an offer to buy or subscribe for, any securities to any person in any jurisdiction to whom or in which such offer or solicitation would be unlawful.

In respect of its regulated activities, Lendahand Ethex Ltd is an appointed representative of Share In Limited, which is authorised and regulated by the Financial Conduct Authority (FRN 603332).