Energise Africa's response to COVID-19
Energise Africa's response to COVID-19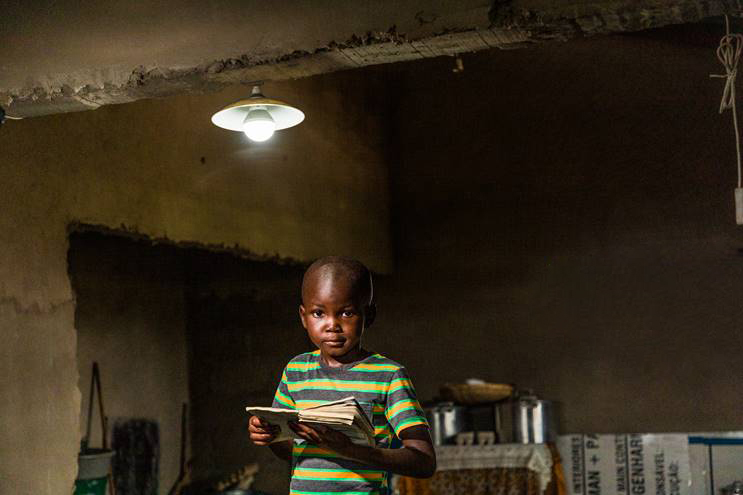 As the situation with COVID-19 continues to change on a daily basis we understand that our community of investors, will be keen to learn more about the potential effect the global pandemic will have on your investments.

We're providing an update regarding the activities that Energise Africa is undertaking to get a comprehensive understanding of the current and evolving impacts of the virus on the operations of the solar businesses who have raised finance via our platform. 

The Energise Africa team is:
·      
- In frequent contact with all our investee organisations to determine what impacts each of them are experiencing,
- Continually monitoring the impact of COVID 19 across the 13 African markets where our investees have operations, with support from our partner E4I,​
- Actively engaging with the leading trade association for the solar sector, the Global Off Grid Lighting Association (GOGLA) who are working hard to proactively advocate for the sector. GOGLA are rapidly developing plans with key stakeholders to bridge the technical and financing gap – including setting up a potential $100 million relief fund that solar companies will be able to access in order to protect their operations in emerging markets and safeguard jobs, ​
- Furthermore, we are also in regular contact with a number of financial institutions and investors to rapidly share information and ensure that we are effectively balancing the needs of investees with the potential increased risks to the investor. 
Over recent weeks Western governments have taken unprecedented financial measures in order to offer support to consumers and businesses, and many financial institutions have offered short term repayment holidays to those who need them at this difficult time. 

As an ethically-minded lender we would like to extend such flexibility to the solar companies that list on the Energise Africa platform whilst also balancing the needs of our investors. To do this, the Energise Africa investment team have outlined a series of temporary measures which will come into force as of 2nd April 2020 and which are as follows:

1) All existing solar businesses (except those recently contracted in 2020) will temporarily not be able to raise more funds than their current exposure at Energise Africa. This means that the outstanding exposure of solar business will not increase, even if the credit facility permits it.

2) Energise Africa plans to mitigate any potential liquidity effects on the solar businesses through a temporary exposure freeze by allowing organisations to offer new projects (the total value of which may not exceed the planned repayments of that month), with the following revised terms:

Marginally higher interest
The interest paid to investors will be marginally higher, as included in the contracts, to reflect increased risk in global markets. Although the higher interest is not fully reflective of additional risk, we believe it is aligned with our company's mission and vision and balances the impact on solar businesses while still providing for the additional risk to our investors.

New grace period introduced
Certain partners will furthermore be eligible for a "12-month grace period" in respect of both principal repayments and interest payments, meaning such partners only have to make a first payment after 12 months, instead of the usual 6 months.

Unchanged Energise Africa fee
The Energise Africa fee structure will remain unchanged, meaning that the entire interest increase is thus directly passed on to our crowd. 

3. Each solar business that requests to launch new campaigns will be individually assessed. Additional requests will be made to the organisation for COVID-19 related contingency plans and the position of other creditors (excluding Energise Africa investors) will be taken into account when assessing these requests. 

Solar businesses will also have to agree that Energise Africa refinancing will not be used to service other creditor's obligations. Where funds raised are used to refinance scheduled repayments to Energise Africa, this will be explicitly indicated on each corresponding project details page.

4. Moving forwards, each new project page will clearly state that the uncertainty has increased and that the interest rate will consequently be temporarily increased.

Energise Africa remains committed to engage new partners as we continue to diversify the portfolio and range of projects available, however, our primary focus at this juncture is to assist existing partners. 

The measures outlined above will be subject to change depending on how the situation unfolds with regards to COVID-19 and may be amended, within reason, on a case by case basis depending on our partners' needs

Energise Africa will continue to update our investors as and when anything changes and in the meantime should you have any further questions then please contact the Energise Africa team via help@energiseafrica.com