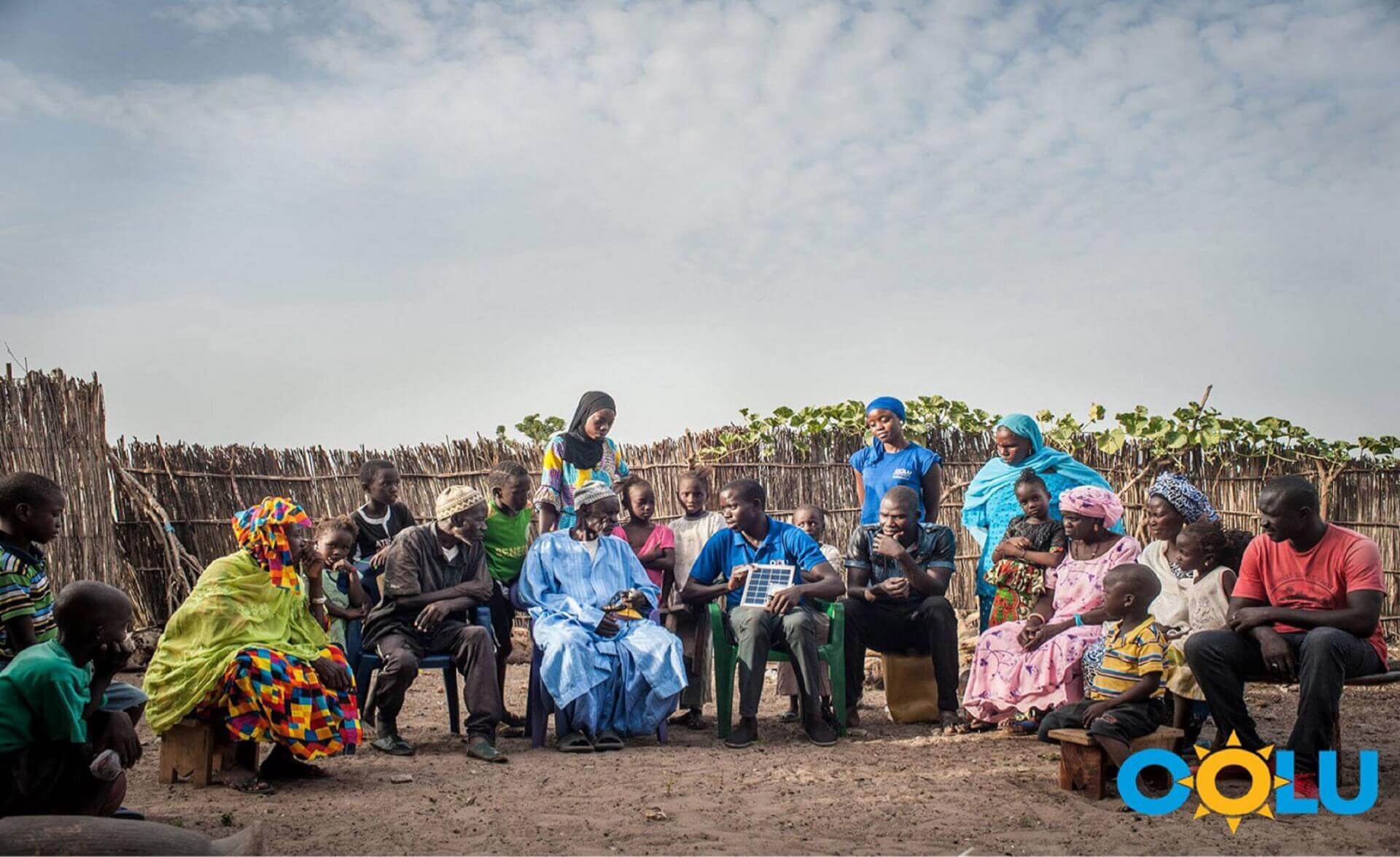 OOLU Investing Case Study
OOLU -Providing modern and affordable energy access to off-grid homes and businesses in West Africa
Amount raised
£3.4 million
OOLU - connecting off-grid families and businesses in West Africa
The Business
OOLU is a for-profit, social impact company operating in five West African countries: Nigeria, Senegal, Mali, Burkina Faso. In Wolof, a national language of Senegal, Oolu means 'trust'. 

And to date, over 60,000 families have trusted OOLU to provide them with modern and affordable energy access.  Their mission is to replace dirty and expensive lighting solutions with sustainable energy alternatives for the 150 million people living without electricity in West Africa.

And it doesn't end there, OOLU's future vision is to be a leading energy and financial services provider to millions of customers across the developing world. Their award-winning model means that they can offer high-quality solar products on an affordable financing plan, working together with local communities. 

OOLU's successful model doesn't just provide people with lights and energy access, it connects families to sources of information, promoting education and job employment opportunities and the company itself employes more than 250 people and its management team is more than 50% female.

The Customer 
OOLU customer Maguette Sarr, 54, shares her windowless bedroom with her 12-year-old daughter Mody. Mody and her cousin Maty Seck, 13, used to finish school, "help with the housework and then study in the bedroom by candlelight". Today, they learn their favourite subject of "calcul" (arithmetic) beneath an OOLU solar lamp, which has led to improved schoolwork and given Sarr peace of mind: "They would read in the evenings until they fell asleep. With the lamp, that is OK, with the candles, I was worried."

Without having to strain their eyes or inhale smoky fumes, children can study longer and enhance their academic prospects.
The Impact
Since 2017, OOLU has raised £3.4 million via Energise Africa over 27 investment bond offers, offering investors potential returns of 6%
The investment has enabled OOLU to provide solar home kits to more than 16,000 families in Mali, Senegal and Burkina Faso, who were living off-grid.
Switching these homes reliance on kerosene as a fuel source has resulted in an annual total greenhouse gas emissions offset of more than 17,800 tonnes.
To date, OOLU has repaid over £1.57 million to Energise Africa investors.